Stafilos, or Stafylos, is Skopelos' most popular beach and is located in a delightful cove at the foot of a pine tree covered hillside. Seeing that Stafilos is the most popular beach, does not mean that it is the best beach, rather it depends on its close proximity to Skopelos Town.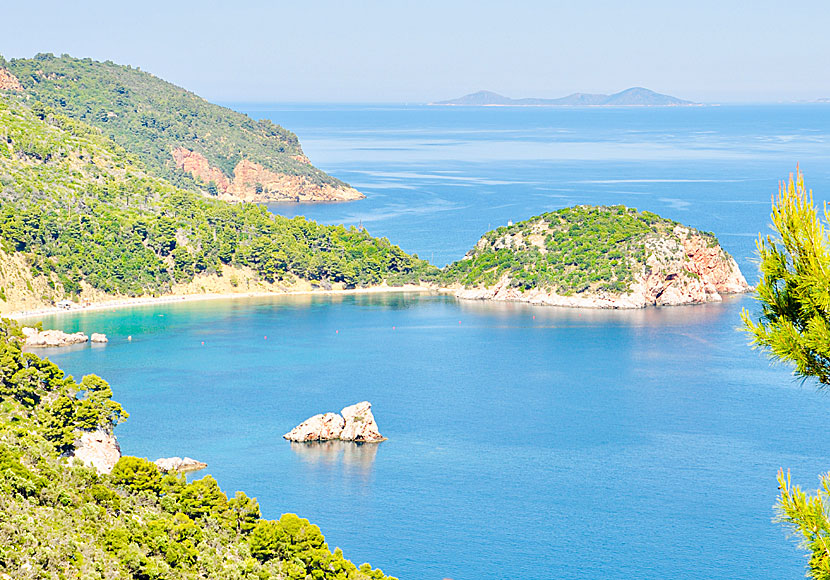 Stafilos has extremely beautiful surroundings.
The surroundings are nicer than the beach itself, which is very narrow, so narrow that it does not need to be many visitors before the beach is full to the brim. In the centre of the beach is a small cantina selling cold drinks. If you continue to the end of the beach you comes to a path that leads to Velanio beach.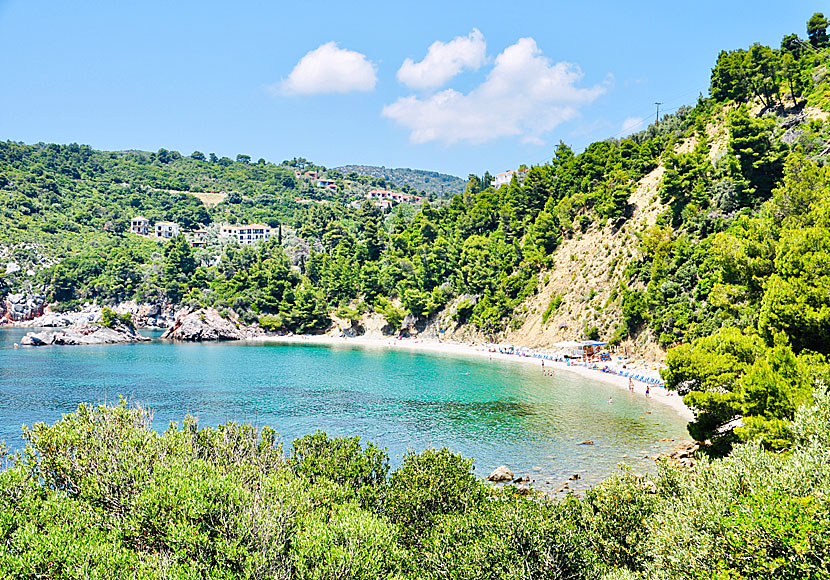 Stafilos beach in one direction.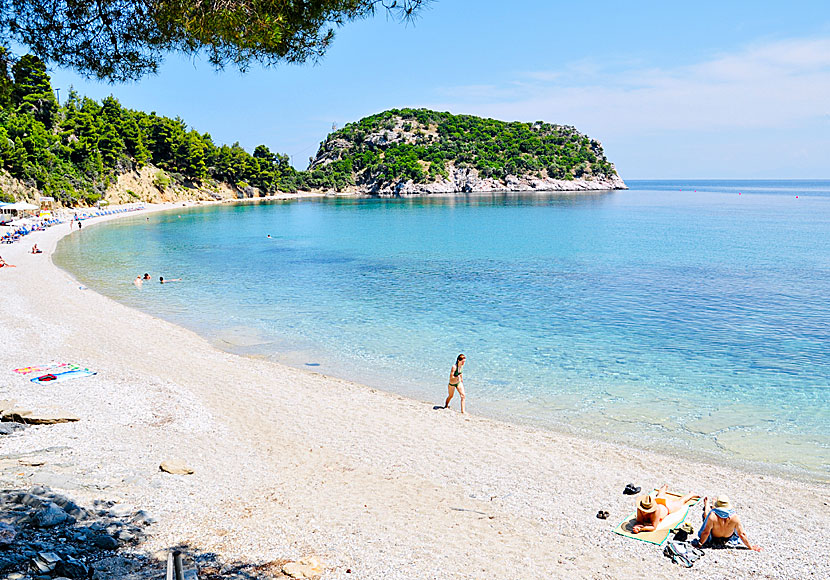 Stafilos beach in the other direction.