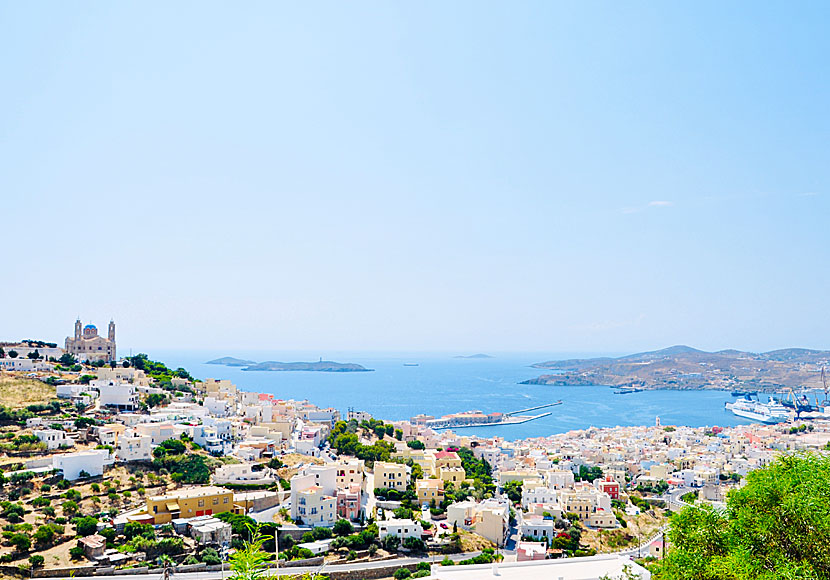 View over Ermoupolis from Ano Syros.
The famous musician Markos Vamvakaris (1905-1792) was born in Ano Syros. He is considered to be one of Greece's most prominent within the traditional style of music known as rebetika, which is a Greek form of blues if you strain it a bit. Before he became famous, he worked as a butcher. When he heard a bouzouki player, he decided to learn to play within six months, otherwise he would chop off his arm. He succeeded, of course, and eventually became famous in whole Greece.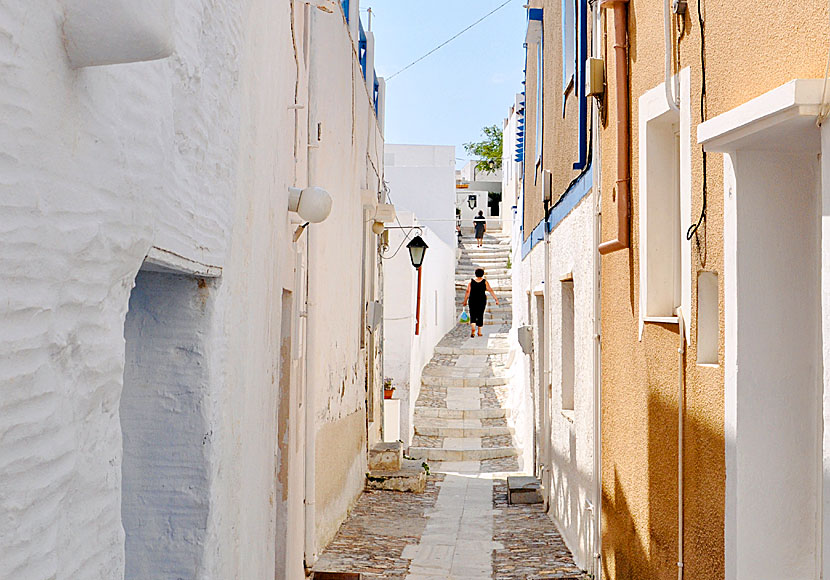 One of many cosy alleys in Ano Syros.
Vamvakaris wrote lots of music. Good music. Including the classic song Frangosyriani that every Greek knows by heart. You have heard it for sure. Many other artists have recorded the songs of Vamvakaris during the years, including Georgios Dalaras who released a double CD with just songs of Vamvakaris. It is highly recommended. The house of Vamvakaris in Ano Syros is a museum today.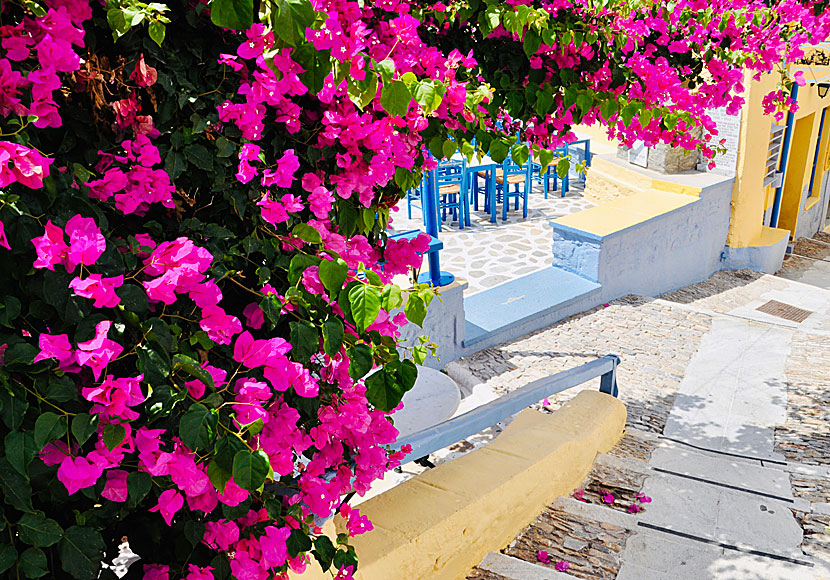 If you like bougainvillea you will love Ano Syros.
ACCOMMODATION IN ANO SYROS
There are very few hotels in Ano Syros, the more there are in Ermoupolis. If you want to stay in Ano Syros, perhaps Wind Tales is what you are looking for. I have not stayed there, but I would really like to do it.