Ano Syros lies on a hill about 3 km northwest of Ermoupolis. It is barely noticeable that Ano Syros is another town, from a distance it looks like Ano Syros and Ermoupolis is the same town, but it is actually a separate municipality and it is much older than Ermoupolis.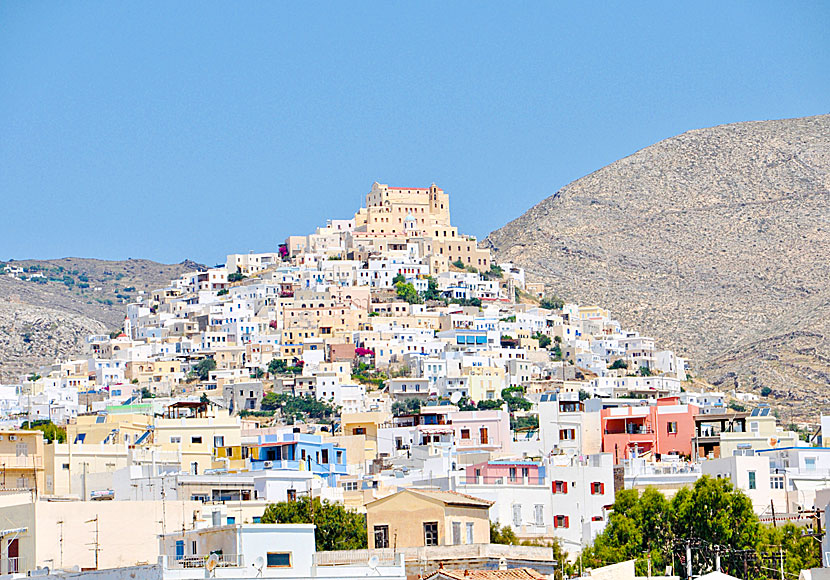 Ano Syros is located on top of Ermoupolis.
The town was built by the Venetians in the early 13th century. The large Catholic church of Agios Gergios dominates the skyline and there are many beautiful medieval houses. The view from the top is absolutely stunning, you see the whole of Ermoupolis and the big blue sea. In clear weather you see Andros, Mykonos, Naxos, Paros and Tinos from here.
One of the entrances to Ano Syros.
Once you have entered through the walls of Ano Syros you will be met by a warren of narrow streets with small winding alleys and ancient steps. It is not difficult to find a way into the town, there are several entrances, but to find a way out is not as easy. Either you get lost or you have been enchanted of the picturesque beauty and stay therefore, or you may get stuck in one of the tavernas.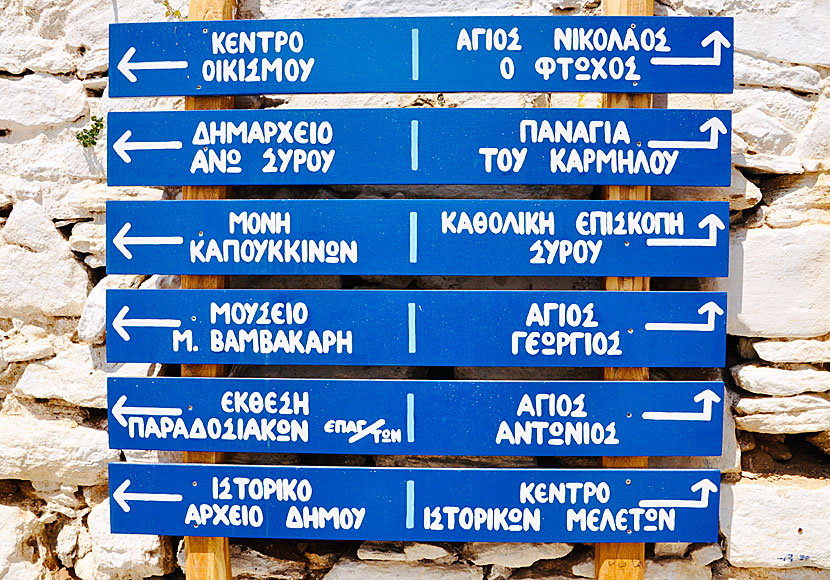 If you can read Greek, you will easily find your way around Ano Syros. :-)