Syros is a small island, and even smaller if you leave out the northern parts of the island where there are few roads. You have time to see the whole island in one day if you wish, either by bus or by your own vehicle.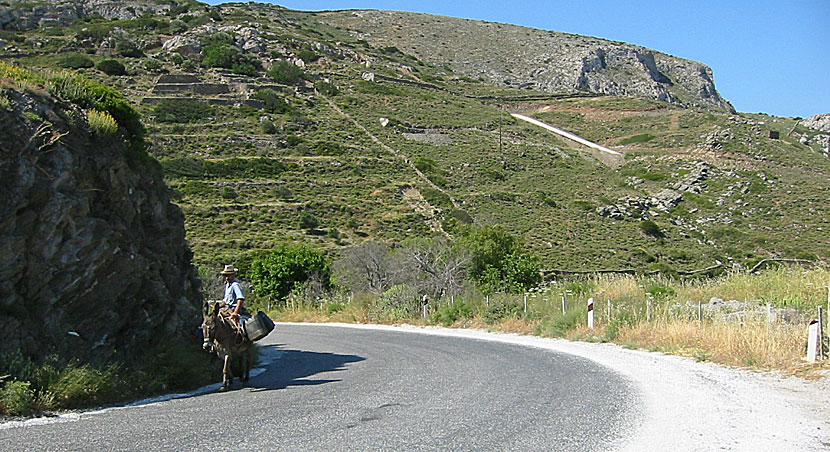 To discover northern Syros by by your own vehicle is a true pleasure.
BY SCOOTER OR CAR
The roads are in good condition and the traffic is insignificant as soon as you leave Ermoupolis, where it sometimes can be a little messy. On the northern parts of Syros, it is rare to meet other road-users. It is an ideal island to discover with your own vehicle, you can drive around large parts without having to go the same way back.
There are some beautiful distances, mainly the one that goes between Ano Syros and the small village of Saint Michalis in the north. Car and scooter hire places are available in all major tourist resorts.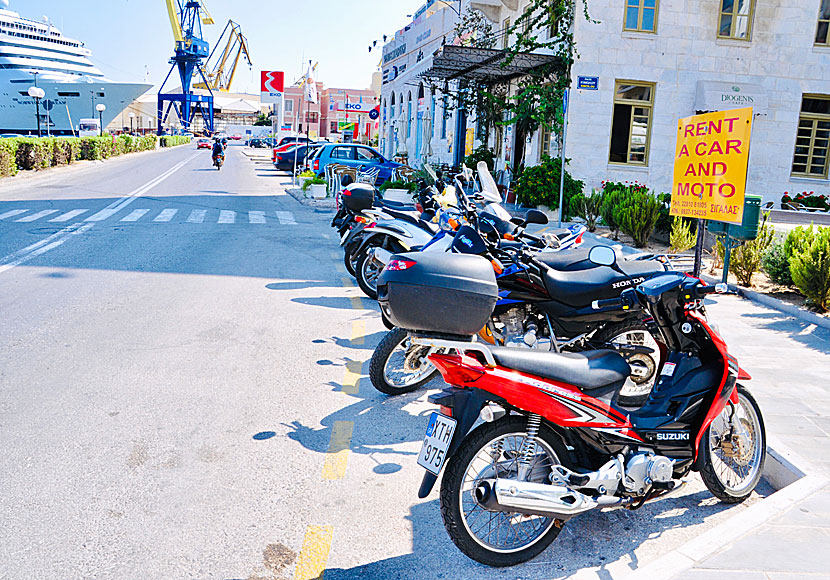 Moped and car rental Ermoupolis.