If you are interested in historical monuments and ancient temples, you won't get much out of Syros. For if one disregards of Ermoupolis and Ano Syros, there are few other things that you have to see before leaving the island.
But, it doesn't really matter, because there are so much to see in the two towns. Not at least, there are several fine churches, some interesting museums, and not to mention the fascinating architecture.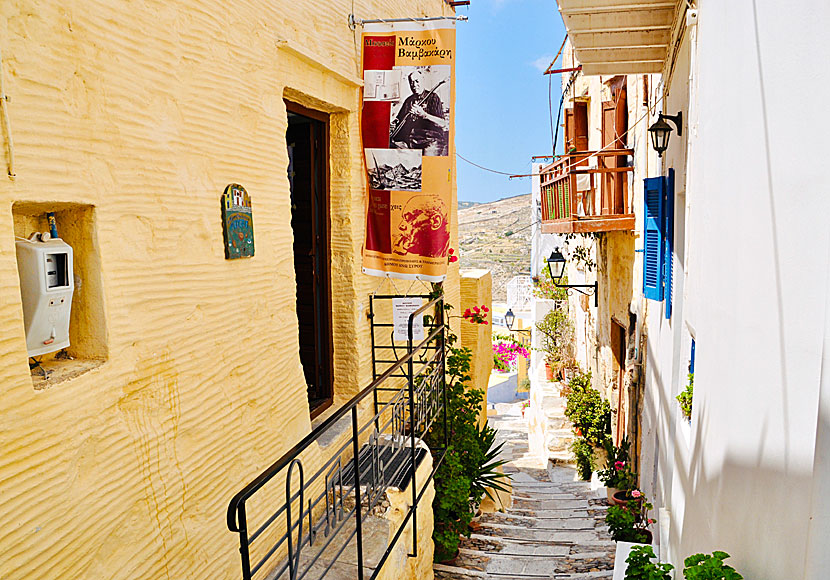 Kastri is the only real historical sight on Syros, situated near the small hamlet of Chalandriani in northeastern Syros. Kastri is believed to be the first settlement on the island, and like other old Greek villages Kastri is difficult to reach. Expect at least an hour's hike from Chalandriani, first downhill and then uphill. The rewards are great views and some old tombs.