TRAVEL TO ANDROS
There is no airport on Andros, yet it is easier to travel to Andros than most other islands of the Cyclades. Even so, few people travel here. Explain that if you can.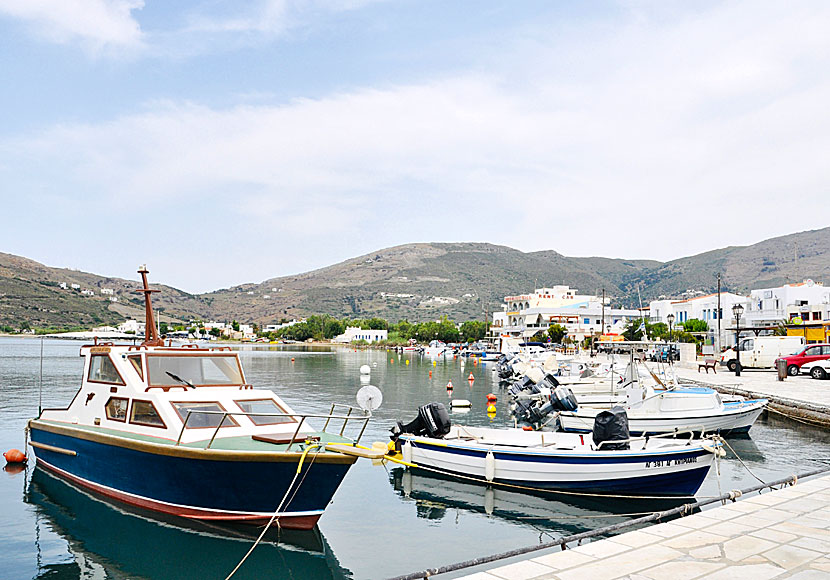 Gavrio is the port of Andros.
The fastest way to come to Andros is to go by air to Athens, continue by bus (or taxi) to Rafina, and travel on by boat to Andros. You find the bus stop for the busses to Rafina outside the arrival terminal, close to Hotel Sofitel. At the bottom of the page you will find a link to a boat timetable.
Book ferry tickets online here »
GETTING AROUND ANDROS
The buses are plying all major villages. I recommend you to rent a car if you are going to do excursions on Andros. Distances are big and therefore a scooter is not as good as a car. But if you only plan to do short trips, you can rent a scooter. Car- and scooter rental services are available in all major tourist resorts. Gavrio have the biggest selection.
VILLAGES IN ANDROS
The four largest villages are Gavrio and Batsi on the west coast, and Chora and Ormos Korthi on the east coast. There are also many small villages, many of them are very nice and very Greek, Stenies and Aidonia are two examples of nice villages.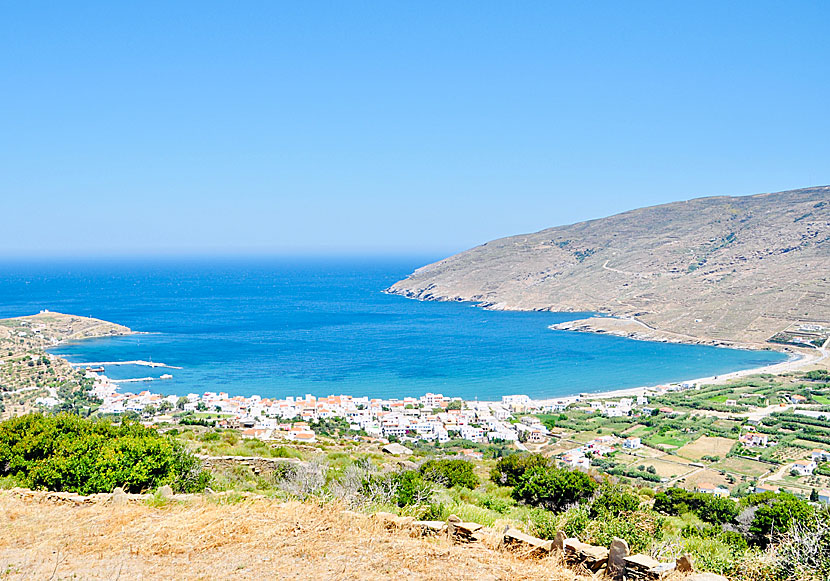 Ormos Korthiou in eastern Andros.
The countryside is relatively unspoilt and many of the small villages do not have any taverna. But it is never far from villages that have all facilities. One of the advantage that Andros do not attract so many foreign tourists, is that the villages look like villages did before on other more touristic islands. It is a pleasure to slowly stroll around the alleys in the small mountain-villages and see how time has stood still.
Gavrio is the first village you get acquainted with seeing that it is Andros' port. Why the port is in Gavrio, and not in the capital, Chora, is because Chora is exposed to strong winds, and therefore not suitable as a port.
If you pass Andros with ferry and just look at Gavrio it is easy to be disappointed. The village is beautifully located in a nice bay, but the village is not much to have, at least I think so. I would not want to stay there. However, there are many good tavernas in Gavrio.