Paros is located in the centre of the Cyclades, north of Santorini and west of Naxos. The island has more than 13,700 permanent inhabitants, making it the third most populated island in the Cyclades. The surface area is 197 km2, the third largest island in the Cyclades. The two main villages are Parikia (4,300 inhabitants) and Naoussa (2,500 inhabitants). The two nearest neighbouring islands are Antiparos and Naxos.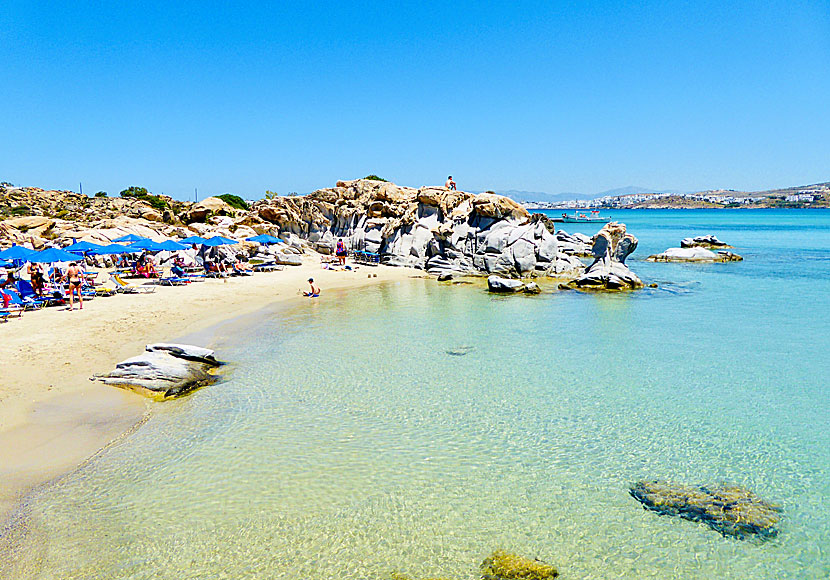 Kolymbithres near Naoussa is one of my favorite beaches in the Cyclades.
The highest mountain is Aghioi Pantes, 771 metres above sea level. The main occupations are tourism, agriculture, fishing and wine production. Paros has since ancient times been known for its wine, today there is one large winery called Moraitis, located in Naoussa. It is possible to buy a wine called Naoussa Boutari in Sweden, but it is not produced on Paros, but on the Greek mainland (Macedonia).
Paros was, together with Ios and Santorini, a playground for the youth that was island hopping in the 1980s. It is here where it all began. Paros was also my first acquaintance with the Greek islands. I fell head over heels. When I looked out over Paros' port town Parikia from the ferry deck, I was lost in admiration. That something could be so beautiful? It was my first island hopping, we entered the ferry at Piraeus and the first stop was Paros. I had certainly been to Greece before, Corfu and Rhodes on package holidays, but this was something totally different.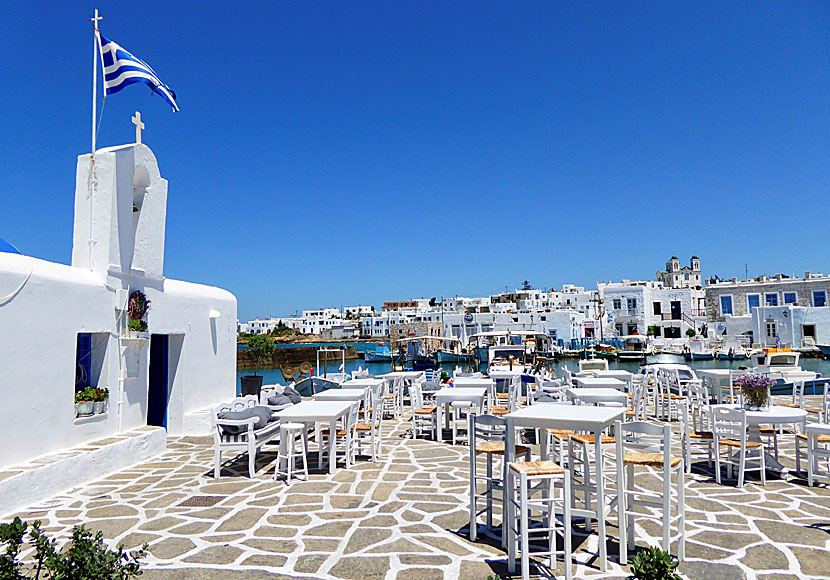 Cozy Naoussa is one of my favorite villages in Greece.
When the ferry was nearing the port I stood on the top deck with steady look, I began to see the first small white houses that came into sight in the distance, finally the retina was covered by the dollhouses which I later learned was called Parikia. For the first time in my life I found myself in the picture of Greece as I for so long had longed for. I was not disappointed, Paros became my paradise and I returned year after year. Today, I do not visit Paros as often, but the feeling I had then, when the ferry was put into the harbour, are still there. And I still think that Paros is one of the most complete islands in the Cyclades.