Therefore, it is thanks to the refugees that we today can stroll around in one of the archipelago's finest towns and enjoy the colourful neoclassical houses, lovely squares, winding steps and cosy alleys. Add to that, that the squares, steps, streets and alleys are mostly built in marble, and you understand how beautiful Ermoupolis is. Equally amazing is in the neighboring village of Ano Syros. Do not miss!
Ermoupolis is a relatively large town with approximately 11,500 inhabitants. The Greek everyday life is as apparent here as in Athens, albeit on a smaller scale and at a slower pace (the traffic is not in any way comparable to the one in Athens).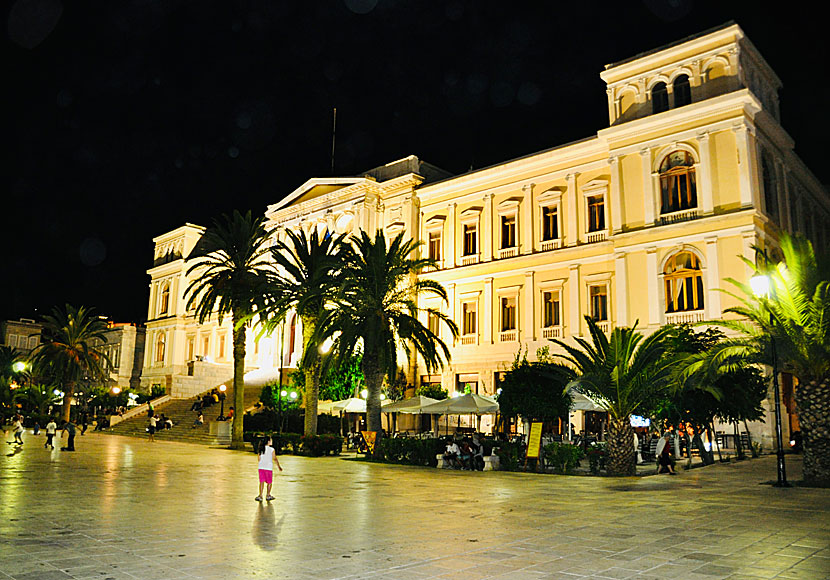 Town Hall at Miaouli Square.
The architecture also differs in comparison with Athens: Ermoupolis is unlike Athens a beautiful town, which is particularly noticeable in, and around, the fancy Miaouli square. The square with its grand City Hall is as the heart of Ermoupolis. To aimlessly wander around the town is a great pleasure, and the Miaouli square is a perfect starting point.
A number of streets and alleys leads from the square. Along the streets there are shops of all kind (including a very good bookstore), and a goodly number of tavernas, cafes and ouzeries. In one of the alleys there is a fish- and vegetable market.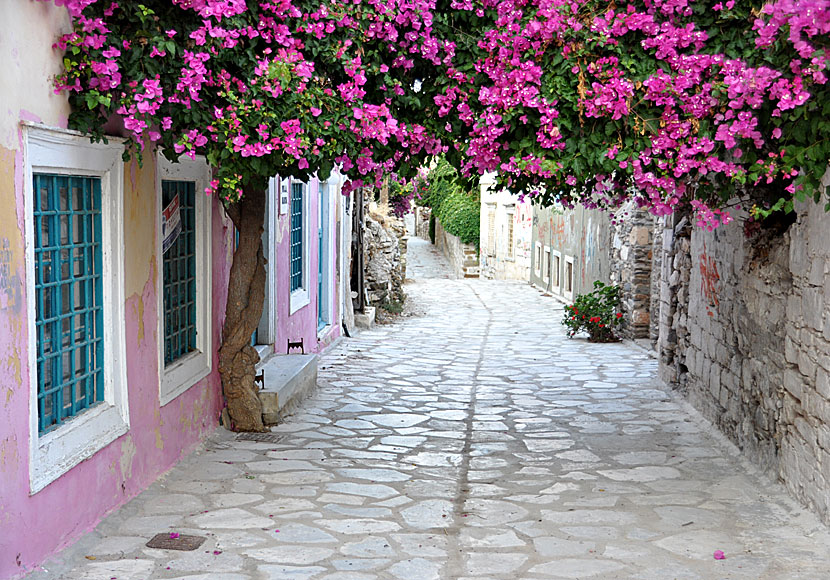 One of many cozy car-free alleys in Ermoupolis.
The food that are served on the restaurants on Syros are generally exceptionally good, and especially in Ermoupolis, where there are an abundance of places to eat, ranging from smart restaurants to simple gyros eating places. Some of the best restaurants are along two narrow alleys east of Miaouli square. One of these restaurants is called To Archontariki, and you just must go there to eat.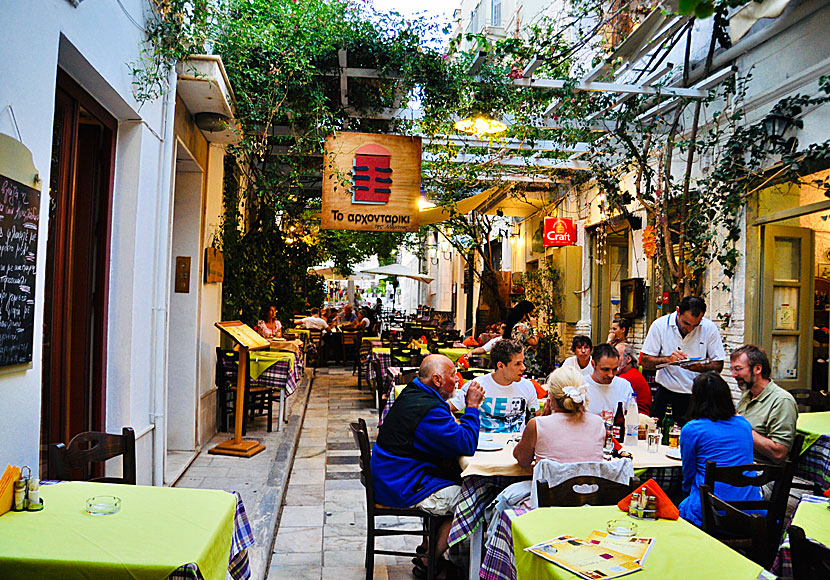 Restaurang To Archontariki.