The signs on Syros are in Greek, old men sits on kafenións and babbling, the Greeks live their everyday life, Greek music are played, in the alleys animated discussions are heard and there are only Greek newspapers. Not to mention the Greek cuisine that shows itself from its best side on Syros. Here you have the unique opportunity to botanize in authentic Greek homely fare. The menus on the tavernas are adapted to a Greek stomach, not to a foreign tourist ditto.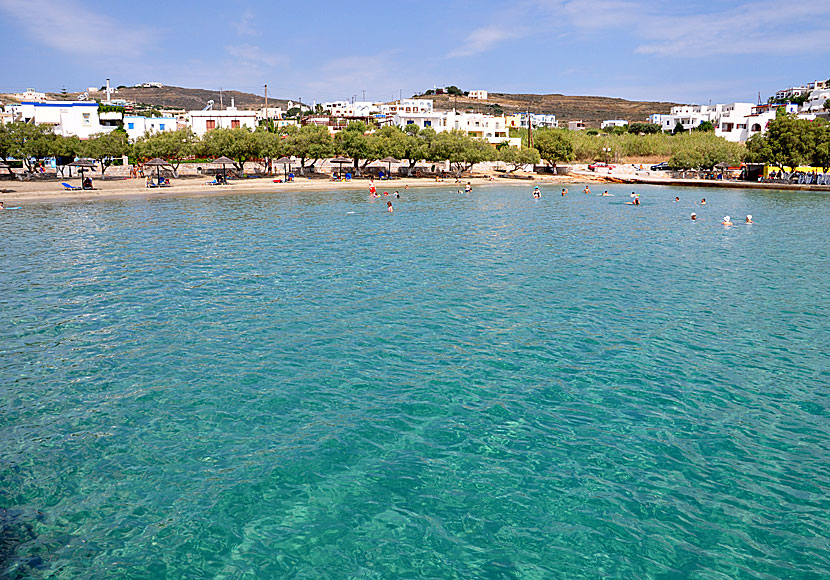 Azolimnos is one of many child-friendly beaches in Syros.
It took many years before I pluck up courage and get off the ferry in the port of Ermoupolis (se photo on top of the page). I had passed by the port by ferry many times. The large town scared me. That was not my picture of how my Cyclades should look like. Who would voluntarily get off in Ermoupolis, I asked myself. Until the day I for the first time put down my own feet on the large wharf.
Achladi beach is also one of Syros many child-friendly beaches.
It did not take many hours before I took Syros to my heart, and I was thinking about my previous judgement and my prejudices. The reason that I, and others with me, have prejudices against Syros is the large shipyard you are greeted by in the port. It is not the picture you have when you think of a saccharine Cycladic village.
The first time we arrived to Syros to actually get off the ferry, a Swedish woman with a surprised face came up to me, she exclaimed - Are you really going to get off HERE? For safety's sake, she said it twice. I answered yes to her question, and wondered if she wanted to tag along. After a minute's hesitation, and a consultation with her husband, she replied yes.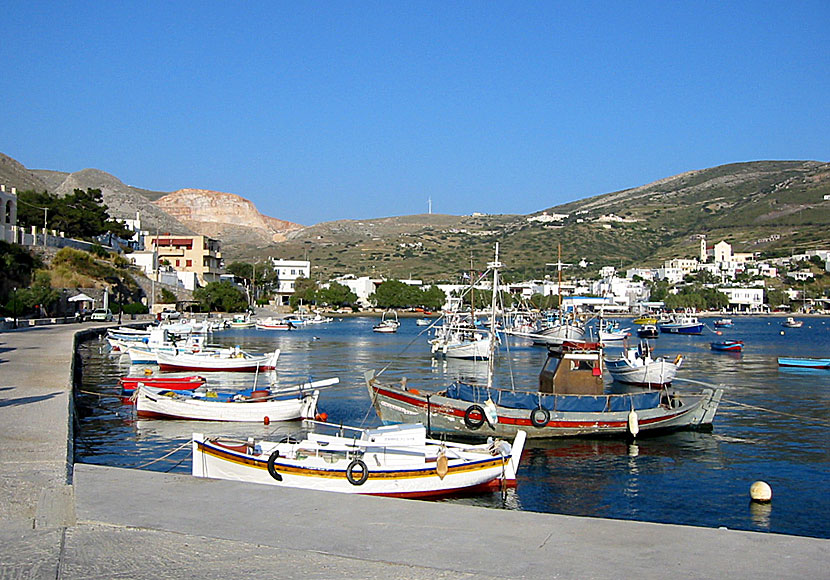 Kini is one of my favorites on Syros.
We shared a taxi to Kini and all four of us stayed there for one fantastic week. Syros turned out to be an absolutely wonderful island. To all of you who have ever been intimidated by the first sight of Syros, I want to say: throw your prejudices overboard and disembark. My previous fear of getting off in Ermoupolis has been cured forever, today I think Ermoupolis is one of the most striking towns in the archipelago, and that Syros is in many ways an amazing island.