It is easy to travel to Lesvos since the island receives both international and domestic flights. You can travel on a package holiday or independently. But there are not so many independent travellers that have discovered Lesvos, and I find it strange, as it is almost as easy to travel independently as going on a organised tour.
BY CHARTER FLIGHTS
It is possible to go on a package holiday from some countries, check with a travel agency in your country. Common destinations are: Plomari, Anaxos, Molyvos, Skala Kalloni, Eftalou and Petra. Which place is the best is hard to say, it depends on what you want to experience on your vacation.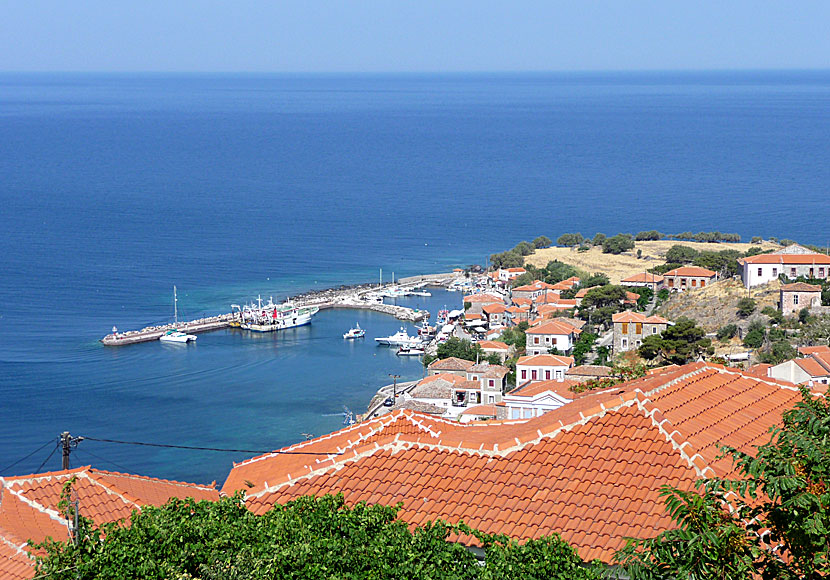 Molyvos is one of my favorites on Lesvos.
BY INTERNATIONAL FLIGHTS
If you are going to travel by international flight, you can also ask a tour operator if they sell spare seats on direct charter flights to Lesvos. The airport lies a short distance outside the capital of Mytilini. Already before you arrive to Lesvos, I recommend you to decide where you want to stay on the island, because the distances are long.
The easiest way is to take a taxi directly from the airport to the place you are going to stay at, however, it is expensive to travel long distances by taxi, because it is far to almost all villages and resorts. It takes about two hours by car to Skala Eressos, about an hour to Molyvos and just over half an hour to Agios Isidoros. But it can take longer depending on the traffic.
You can also go by air to Samos and continue by ferry. Or fly to Athens and travel on by ferry from Piraeus. But of course it is easiest to fly directly to Lesvos.