Petra's little sister Anaxos is a pleasant little resort that suits you who wants peace and quiet on your holiday. The village is small, the houses are spread out and there is no real centre or square.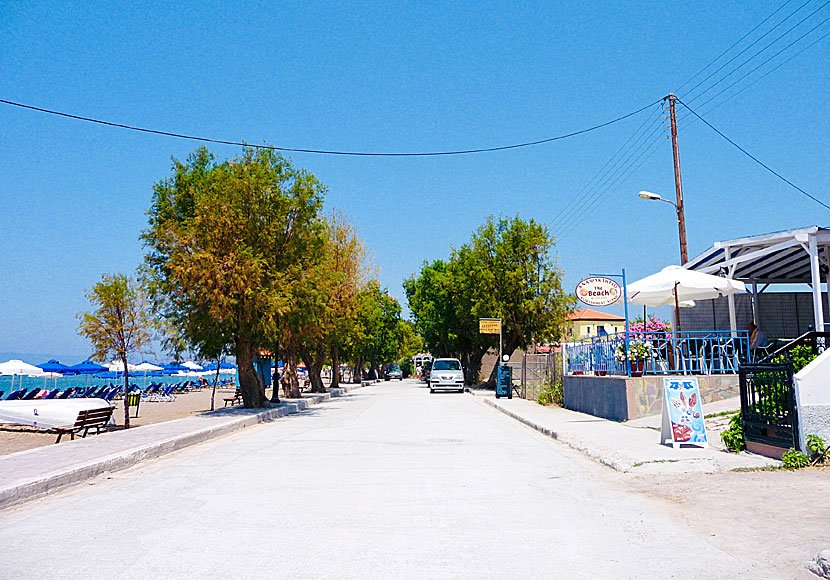 The beach promenade in Anaxos.
Most activity is found around the beachfront with its cosy tavernas, bars and cafes. In the village there is a bakery and some shops. If you want to go shopping, it is only a stone's throw (3 kilometres) to Petra. The beach belongs to the best in the area, if not the best. Sun beds and umbrellas are available for rent.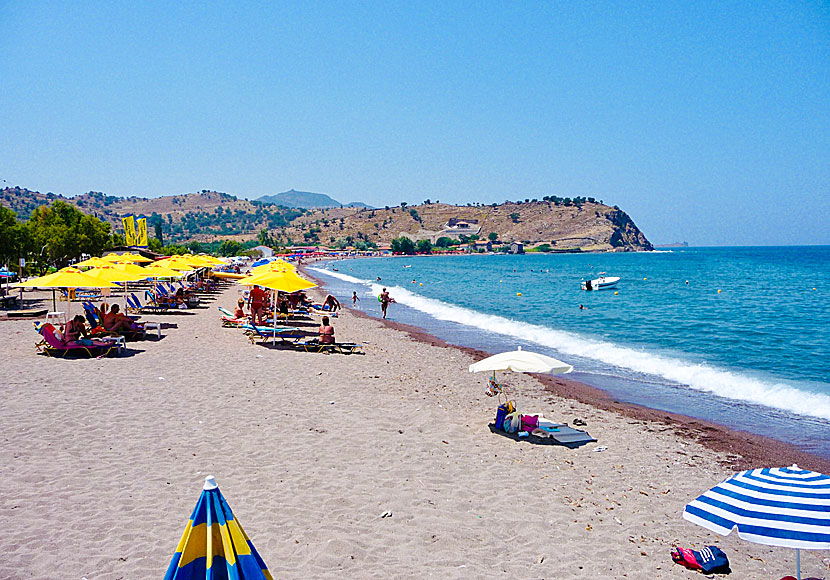 The beach of Anaxos in one direction.