A crossroad to the ouzo street leads to a bridge which in turn leads to a square called Platanos (signposted). Here are some tavernas under a large plane tree and it's a very nice place to have dinner. If you are interested in ouzo, do not miss the distillery of Barbayianni located between Plomari and Agios Isidoros.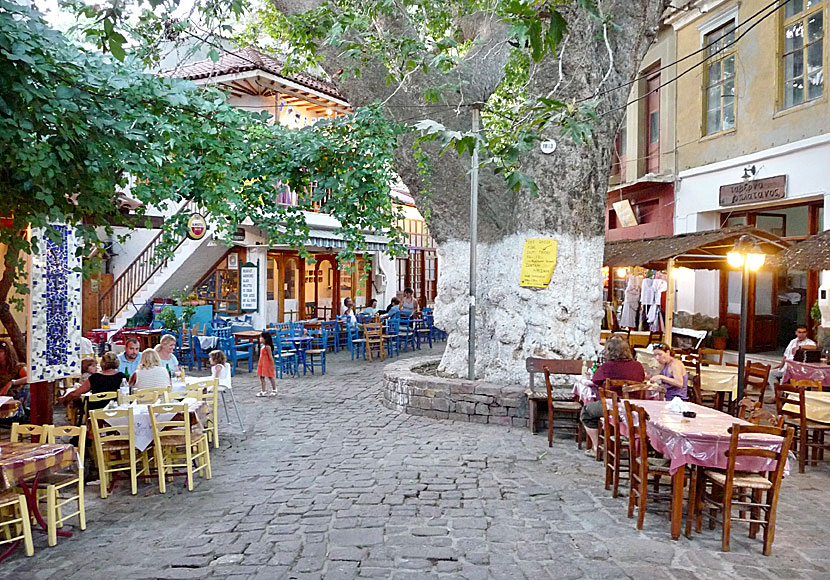 Platanos square in Plomari.
Just outside Plomari, along the road to Agios Isodoros, there are several small beaches, some of them are really good. The beaches are sandwiched between ruined olive oil factories and tanneries and you almost get an archaeological impression. The most popular beach in Plomari is at the beginning (or at the end if you come from Agios Isidoros) of the village. The reason why it is the most popular is because of the many package hotels located above the beach.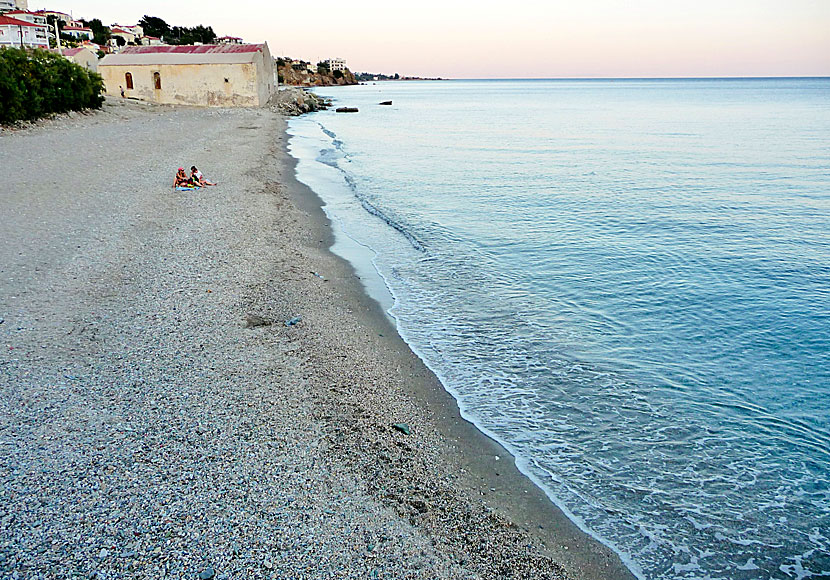 One of the beaches of Plomari.
The absolute best beach in the area is located in the package resort of Agios Isidoros 2.5 kilometres east of Plomari. There is also a small nice beach in the remote part of Plomari. The beach is called Amoudeli. Another alluring beach is Melinda approximately 6 kilometres west of Plomari. It is about 40 kilometres to Mytilini. To walk from Plomari to Agios Isidoros takes about 30 minutes.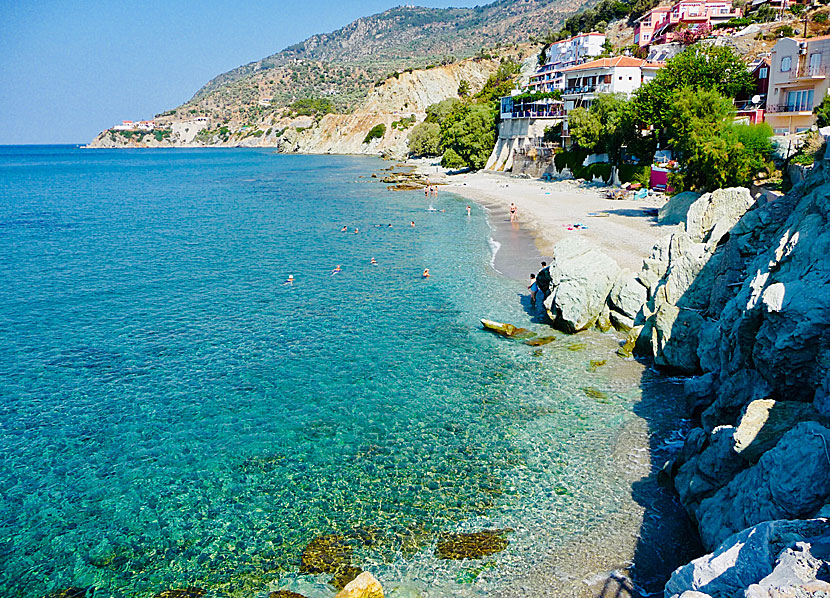 Amoudeli beach in Plomari.
ACCOMMODATION IN PLOMARI
There are hotels and pensions in Plomari, along the road to Agios Isodoros and in Agios Isodoros. I have not stayed overnight in Plomari so I can not suggest any accommodation there. But I have stayed overnight in Agios Isodoros, and it's almost the same because it is walking distance between the villages.
Suggestions for accommodations are available on the page Agios Isidoros.