Some of the best tavernas are located at the end of the waterfront, towards the airport. Many of them have fresh fish on the menu, something the fishing boats bobbing up and down in the water outside the tavernas are proof of. Polyteknos is one of several good tavernas, it is located first of the many restaurants.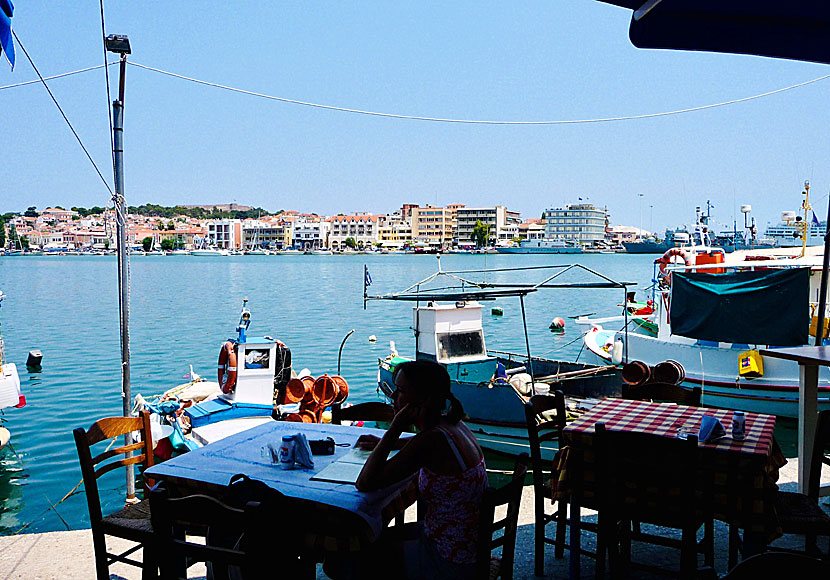 One of many very good tavernas along the harbor promenade.
Ermou, one block from the waterfront, is the main shopping street. The street is free of traffic and it's a real pleasure to stroll around and visit all the shops. There is everything from ouzo shops (of course) to flashy brand boutiques. Lesvos shop, selling local products, is located quite close to the port. To find the shopping street, just look for the town's most famous landmark - the church of Agios Therapon. The church is easy to recognize thanks to the beautiful domes that adorn the roof.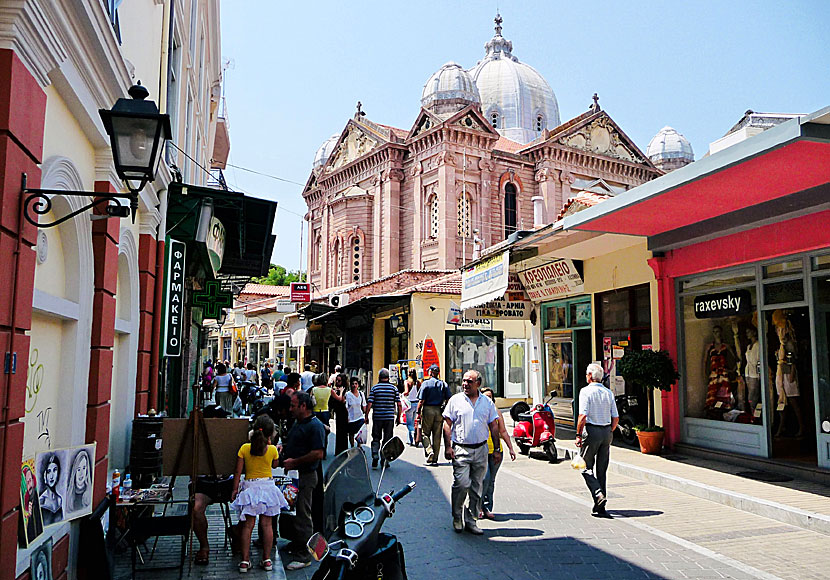 The main shopping street Ermou and the church of Agios Therapon in Mytilini.
ACCOMMODATION IN MYTILINI
I guess there are very few who choose to stay in Mytilini. But sometimes you have to, for example, if you arrive late by plane or ferry or if you are leaving Lesvos early in the morning. I have stayed in Mytilini once for such a reason. Lesvion Hotel is a good hotel from which it is close to both the port and the airport.