On the other side of Molyvos, along the road to Eftalou, there are some pebble beaches and several hotels with restaurants and bars. At the beach in Eftalou lies one of the island's two best thermal baths, the other one lies outside Polichnitos on southern Lesvos.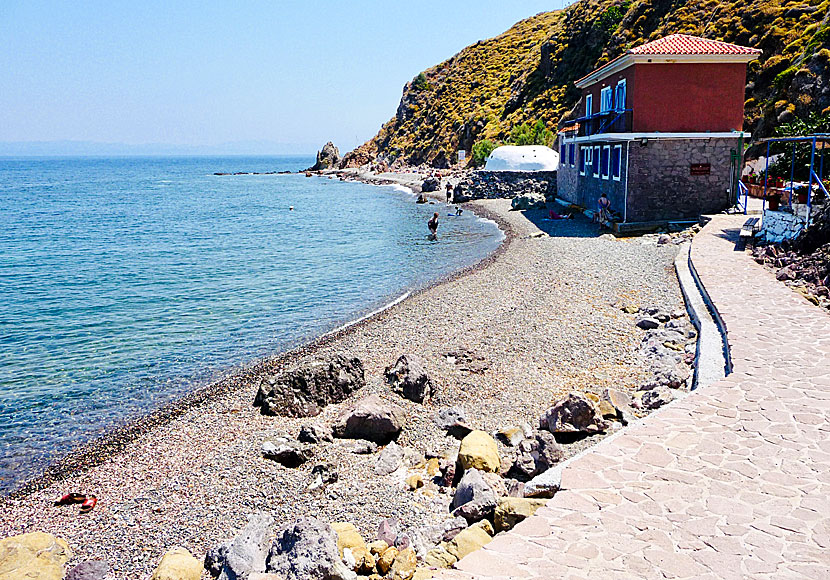 Eftalou beach and the hot springs. There are also hot springs in Polichnitos.
Hot Springs of Eftalou consists of two buildings, one old and one new. The water is rich in minerals and has a temperature between 43.6 - 46.5 degrees.
A bathe here is said to cure a variety of diseases, including rheumatism, gallstones, haemorrhoids, sterility, lumbago and skin diseases. You can choose to bath in a pool with others or in a private tub. The beach has large pebbles, thongs are a must.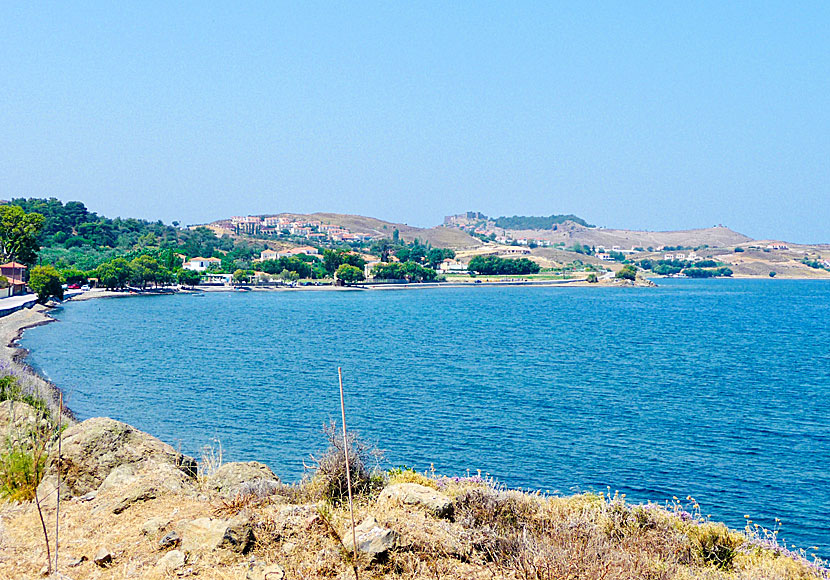 Eftalou. The castle in Molyvos can be seen in the middle of the picture.