BY FERRY
Ikaria has good ferry connections with Samos, and with the neighbouring island of Fourni. There are also ferry connections with Athens' port at Piraeus, as well as with Chios, Lesvos and Limnos north of Ikaria. Ikaria also has ferry service to and from Mykonos and Syros in the Cyclades.
The ferries from Samos goes both from Samos town (Vathy) and Karlovassi, which is Samos second largest port. Samos town is much nicer than Karlovassi, so go from there if you can choose.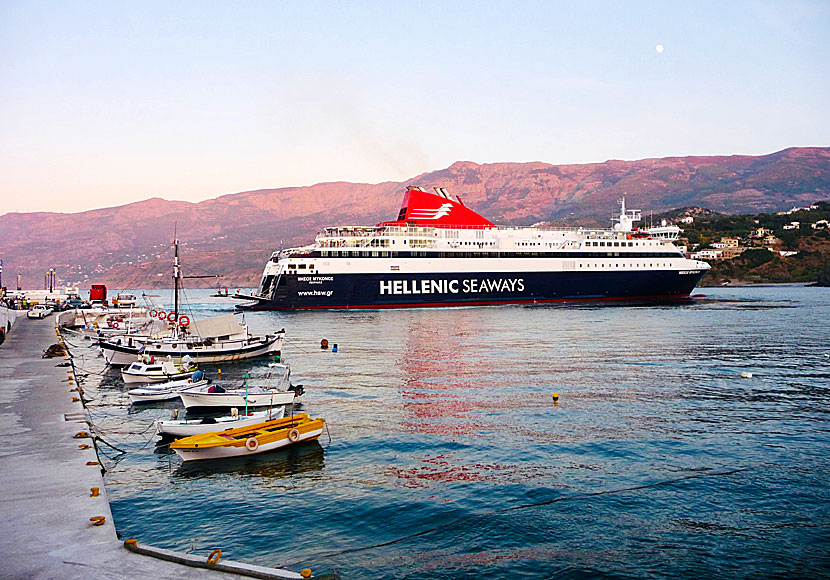 Note that there are two ports in Ikaria: Agios Kirikos and Evdilos. If you are going to Armenistis the nearest port is Evdilos, if you arrive at Agios Kirikos the taxi to Armenistis takes about 1.45 h and costs between 60-70 €.
The ferry connections can change from year to year, some years there are ferry connections with Patmos and Lipsi, check the timetable.