BY BUS
The bus was previously something of a mystery, everyone talked about it, but nobody had seen it. Much like the Flying Dutchman. But nowadays it seems that it exist, and it runs - on schedule, but nog very often. All bus service starts out from Agios Kirikos. There are several buses daily to and from Therma, Evdilos, Christos Raches, Armenistis and Nas.
BY TAXI
Taxis are a good alternative if you do not want to drive, and a must if you arrive by ferry late at night. Most often the taxis have fixed rates.
HIKING
Ikaria is an excellent hiking island. And that is one of the reasons why we like Ikaria so much. So if you like to hike you will love Ikaria.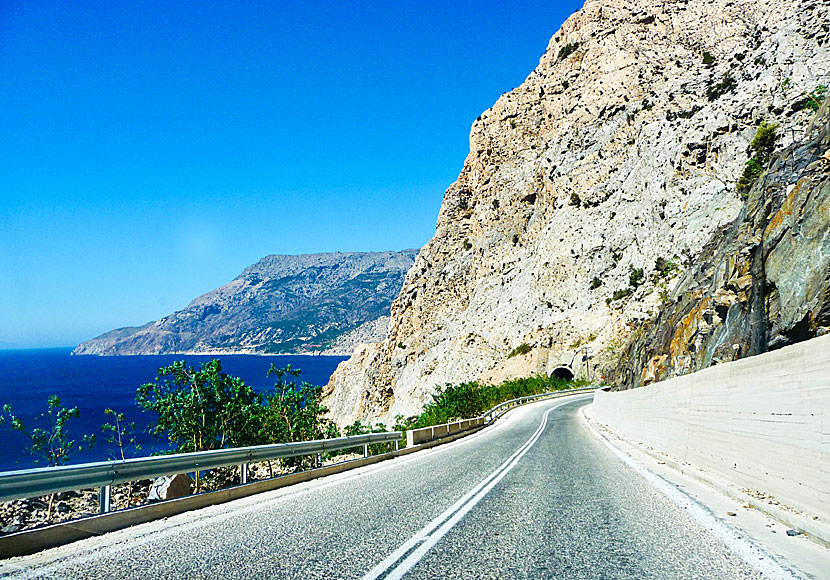 There are roads that you will like a lot. As the tunnel to Manganitis.