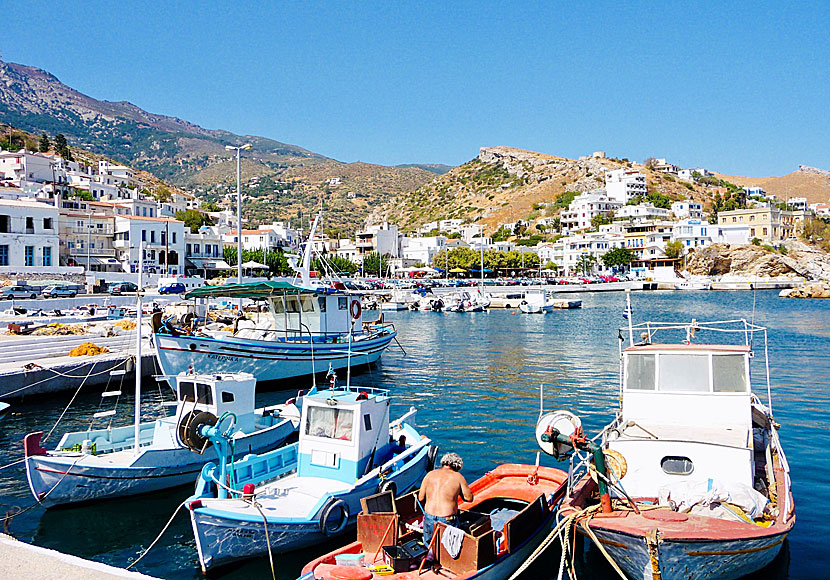 Agios Kirikos.
Therma revive during August when most Greeks go for their holiday, here is almost empty of people in other times of the year and the village gives an almost deserted impression. There are plenty of pensions and a lot of tavernas to choose from if you want to eat some food. You can also go for a swim, the beach is not one of the best on the island, but it is good enough if you just want to cool off.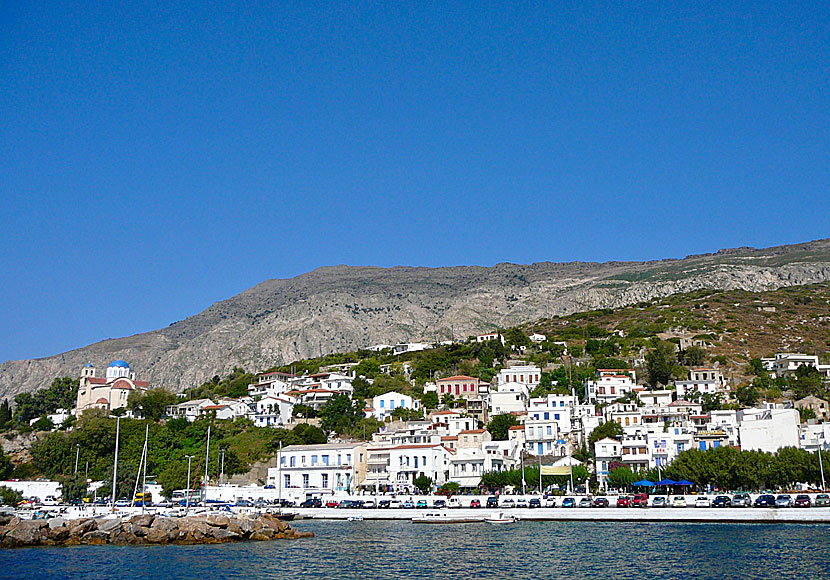 Agios Kirikos.
I think that Agios Kirikos is a pleasant acquaintance, perhaps a little harsh on the surface, but oh so charming Greek when you get to know it. However, I would not choose to stay here overnight, I am eternally faithful to Armenistis, but I like to go here and eat lunch at the seafront.
Maybe I take the opportunity to take a look at the statue of Icarus standing on the pier. One wonders how they thought when they ordered the statue? It looks like it is made of leftover pieces of Meccano and it is not particularly beautiful.
From Agios Kirikos is approximately 10 kilometers to the airport and Faros beach.
ACCOMMODATION IN AGIOS KIRIKOS
One might think that there is plenty of hotels and pensions in Agios Kirikos, after all it is the island's capital and main port. But that is not the case. Most tourists who stays in these areas are Greeks, and they usually choose to stay in the neighbouring village of Therma, where there is a beach. Agios Kirikos suits those who want to be close to the Greek everyday life, or to be close to the ferry if you're travelling in the middle of the night or early in the morning.