The beach do not belong to one of the best on Syros, but it is one of the most beautiful, and that is thanks to the attractive bay. Sometimes high waves slowly break when they get near the shore, forming rugs of long white-tailed swell. It is really cool. There are sun beds and umbrellas for hire. Otherwise you get free shadow from the tamarisk trees and some puny palm trees.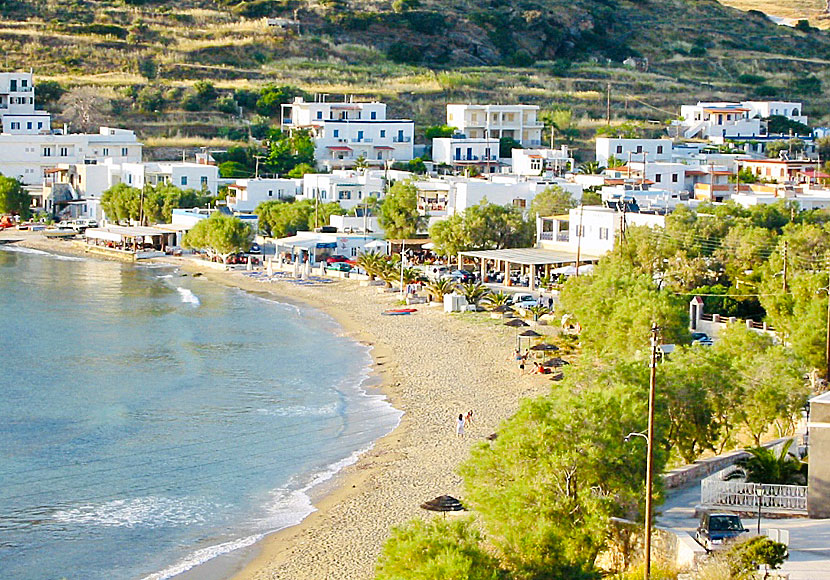 Beachfront taverns in Kini.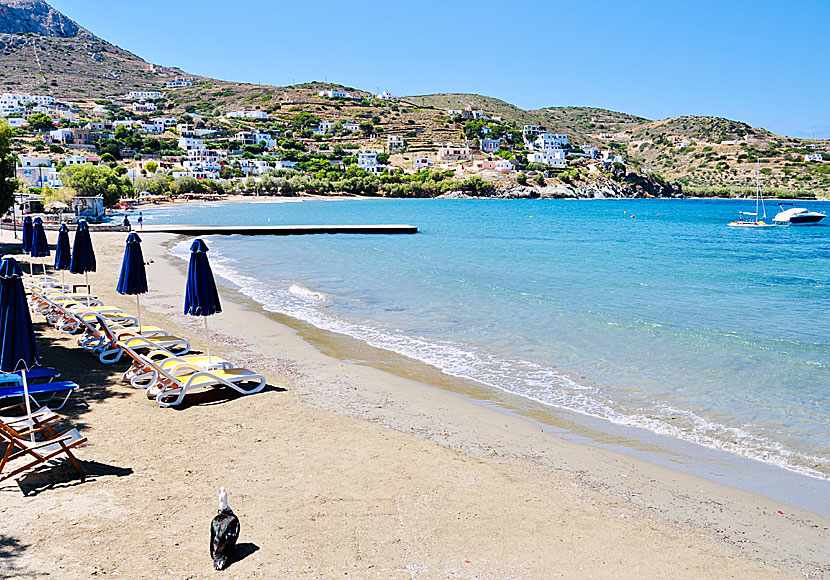 If you follow the beach to the left (nose towards the sea) after Voutsinou Apartments, you will soon arrive to the tamarisk-covered sandy beach of Lotos, a beach which I think is better than the one in Kini. The picture above also shows a jetty that is popular to dive from.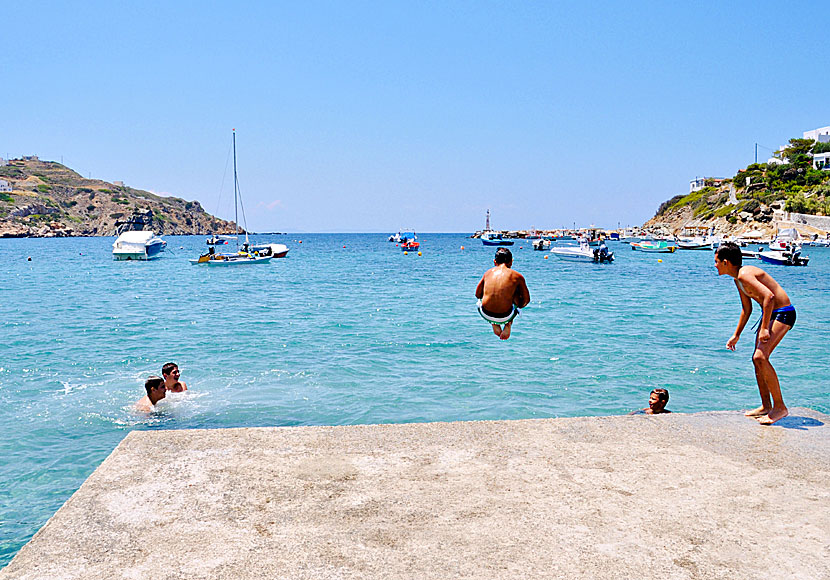 The Kini bath jetty.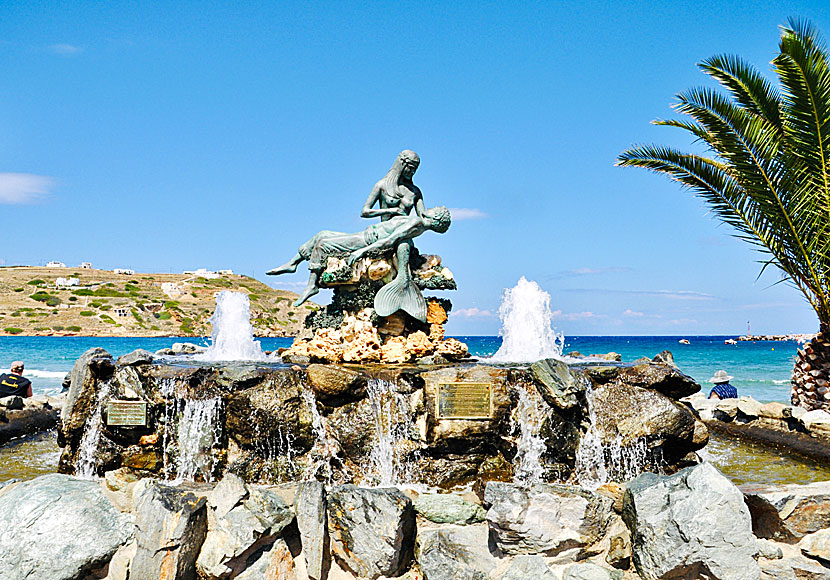 The bus stop in Kini is unlike any other I have seen in Greece.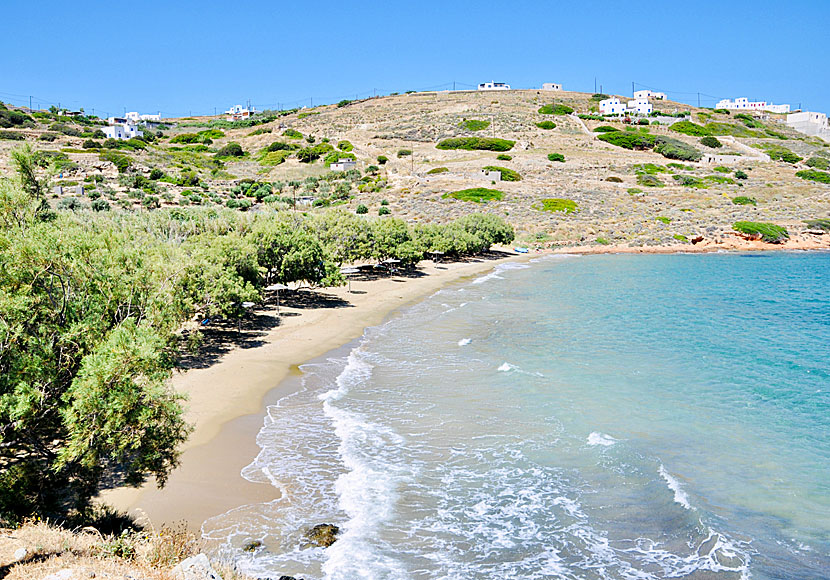 Lotos beach in Kini.
ACCOMMODATION IN KINI
There are many pensions in Kini. Most are family-owned. We always stay at Voutsinou when we are in Kini. The rooms are good, the family are friendly and the view of the beach and the bay is quite stunning. Two other good hotels is Blue Harmony Hotel and Kini Bay.