BY BUS
The bus ply to some of the most popular beaches and to all the villages on the island, also to Olympos. During the summer, Pigadia has daily bus connection with: Amopi, Apela, Aperi, Arkasa, Finiki, Kyra Panagia, Lefkos, Menetes, Mesochori, Volada, Othos and Pyles. The best connection is with Amopi. Bus timetables are posted at the bus stops.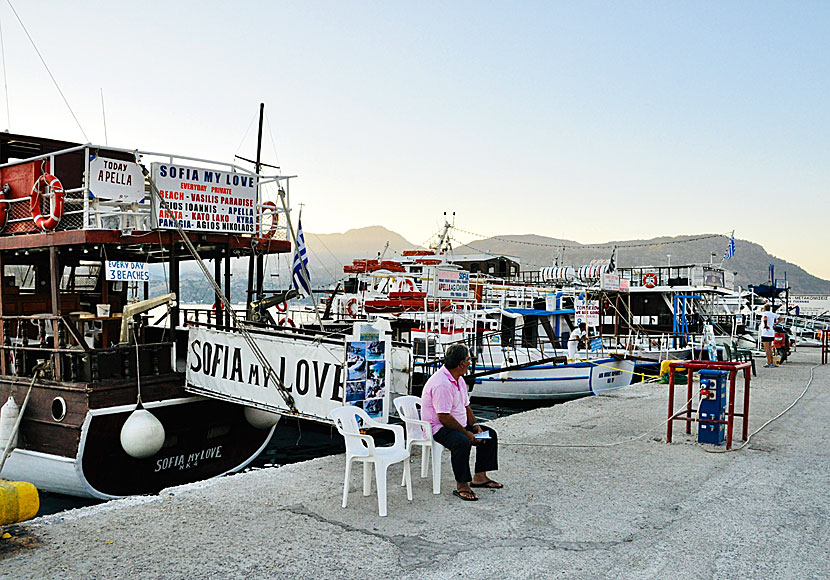 Excursion boats in the port of Pigadia.
BY TAXI
Taxis are relatively inexpensive. The taxi station in Pigadia lies on Odos Demokratias not far from the centre of the waterfront. Telephone number to the taxi station: 22450-22705.
BY EXCURSIONS BOATS
Excursion boats to Achata, Kyra Panagia and Apella, as well as to some smaller beaches departs every morning from the port of Pigadia. If you go to the port the evening before, you can check out which tours are available the following day. You can also buy the tickets in the evening.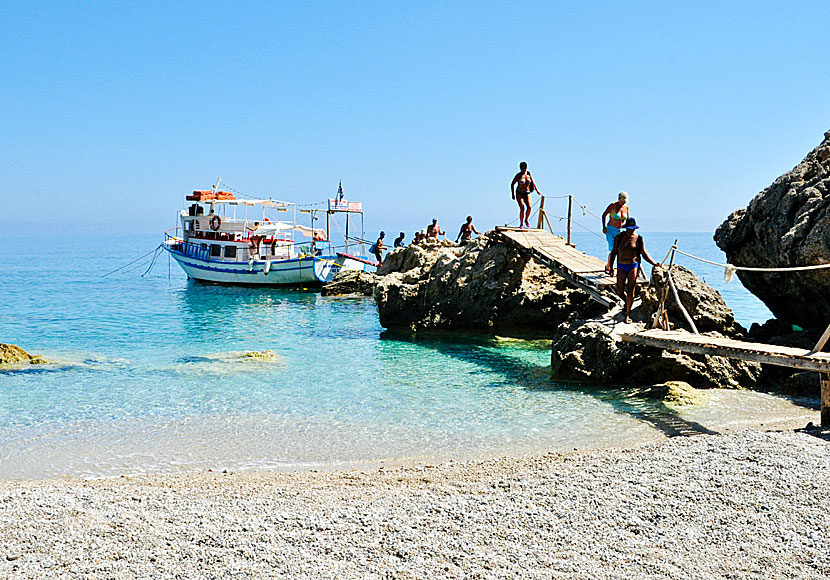 Boat trips to Olympos also departs every morning from the port of Pigadia. The tour includes the bus ride from the port of Diafani to Olympos, and of course back again. The tour operators also offer tours to Olympos, and usually they includes a guide.
HIKING
Karpathos is an excellent hiking island. So if you like to hike you will love Karpathos.