BY BICYCLE, SCOOTER AND CAR
You can go to all villages and to most of the island's beaches by your own vehicle, the larger roads are paved, there are just the absolute smallest roads that are surfaced with gravel. The road to Olympos has been in very poor condition for many years, and sometimes directly lethal, the work on broaden and asphalt the distance proceeded for many years.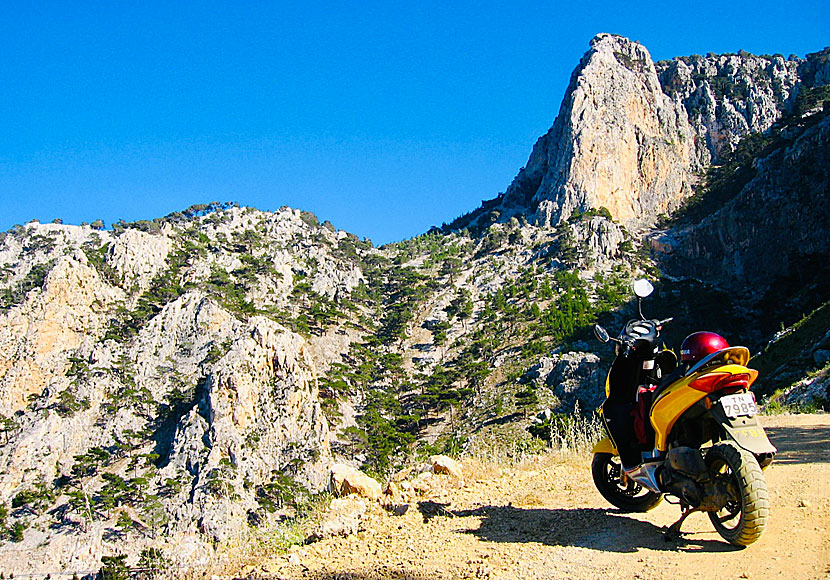 The magnificent nature is best experienced if you rent your own vehicle.
The last kilometres was completed in 2013, and today it is no problem to drive to Olympia. If you do not want to go over the mountains, you can bring the scooter on board the boat to Diafani and go to Olympos from there. Car and scooter rental places are in Pigadia, Amopi and Lefkos.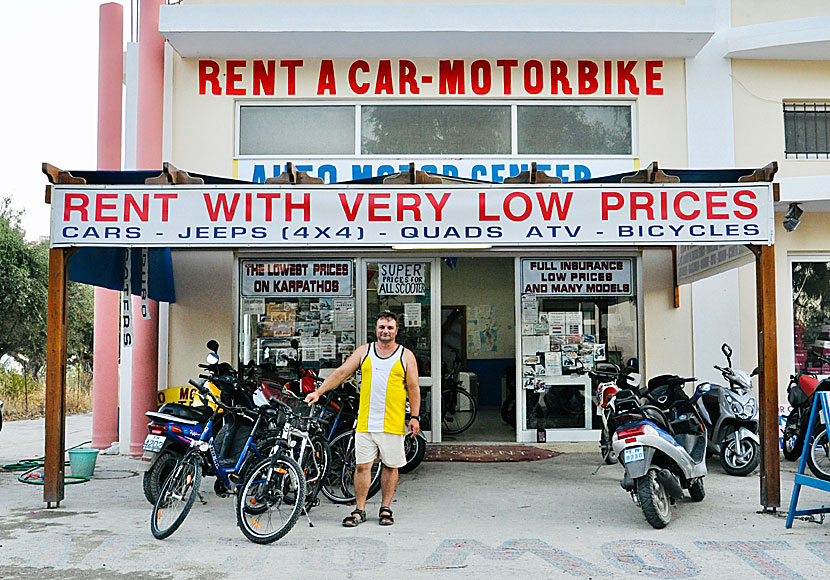 At Auto Moto Center in Pigadia you can rent cars, mopeds, quad bikes and bicycles.
BY BUS
The bus ply to some of the most popular beaches and to all the villages on the island, also to Olympos. During the summer, Pigadia has daily bus connection with: Amopi, Apela, Aperi, Arkasa, Finiki, Kyra Panagia, Lefkos, Menetes, Mesochori, Volada, Othos and Pyles. The best connection is with Amopi. Bus timetables are posted at the bus stops.
BY TAXI
Taxis are relatively inexpensive. The taxi station in Pigadia lies on Odos Demokratias not far from the centre of the waterfront. Telephone number to the taxi station: 22450-22705.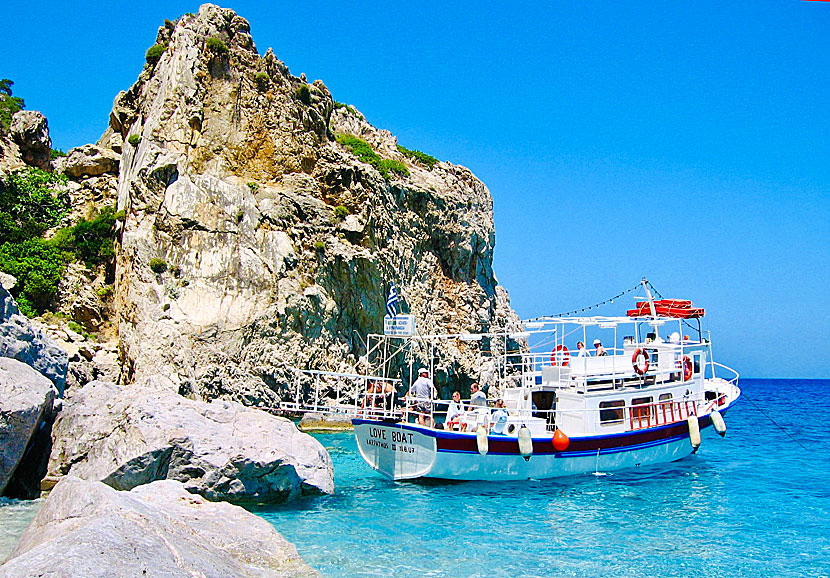 Beach boat at Kyra Panagia beach.