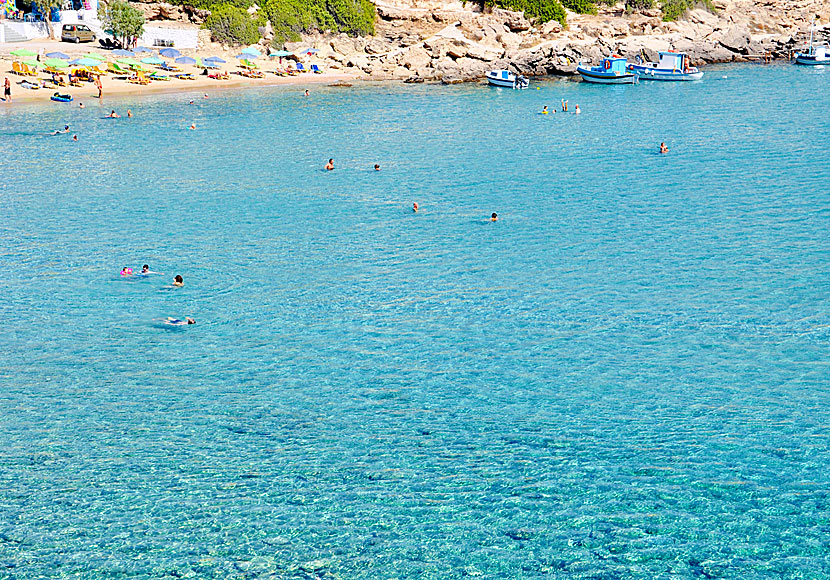 The wonderful water at Amopi beach.
The beach to the left of the peninsula is a beautiful relatively shallow sandy beach with sparkling clear and inviting water. A family beach, in other words. Further to the left is a small beach known as Mikri Amopi. Above Mikri Amopi is a taverna with the same name.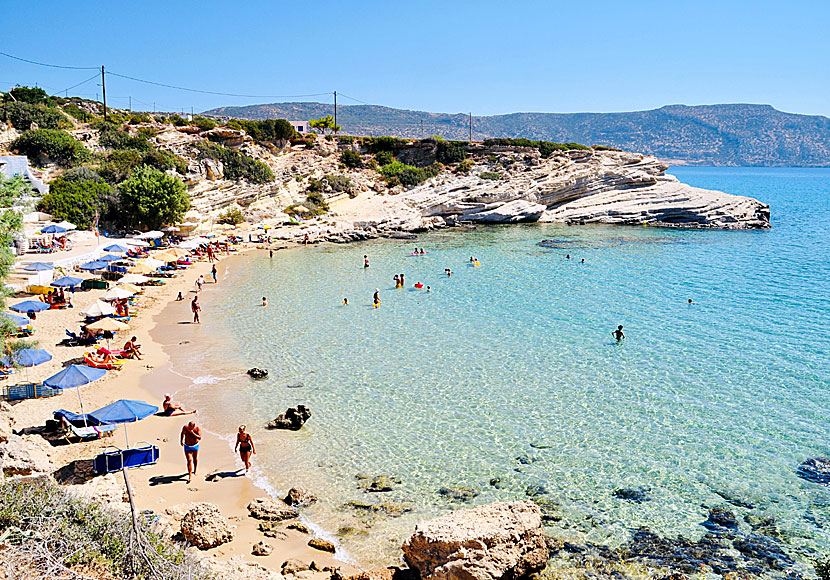 Do you want to be a little by yourself, follow the coast as far east you can, there are two tiny beaches, as well as a really small strip of beach adjacent to a cool cave.
ACCOMMODATION IN AMOPI
Almost everyone who stays in Amopi have their accommodation arranged beforehand since most who stay here overnight have travelled on a package-holiday. But there is a lot to choose from even if you are travelling independently.