Achata beach is one of four very nice beaches north of Pigadia. The other beaches are Kato Lakos, Apella and Kyra Panagia. Which one that is best depends on who you ask. However, everyone agree with that all four have extremely beautiful settings.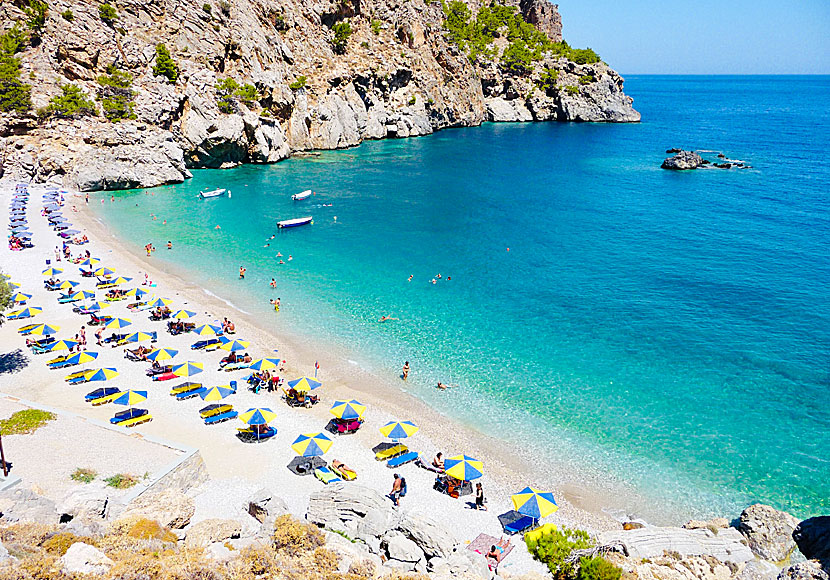 Achata is one of Karpathos most beautiful beaches.
Achata lies about 12 kilometres from Pigadia. If you go with your own vehicle, turn right just before Aperi (there is a signpost). From the intersection it is about 5 kilometres to the beach. It is possible to go by beach boat from Pigadia. Check in the port for updated timetables.The beach lies between two high mountains, surrounded by bright blue water.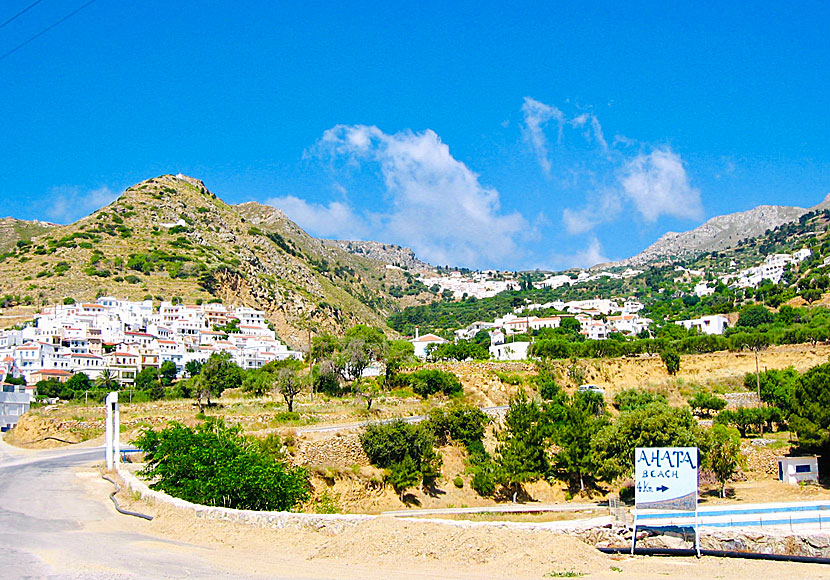 The road to Achata beach starts below the nice village of Aperi.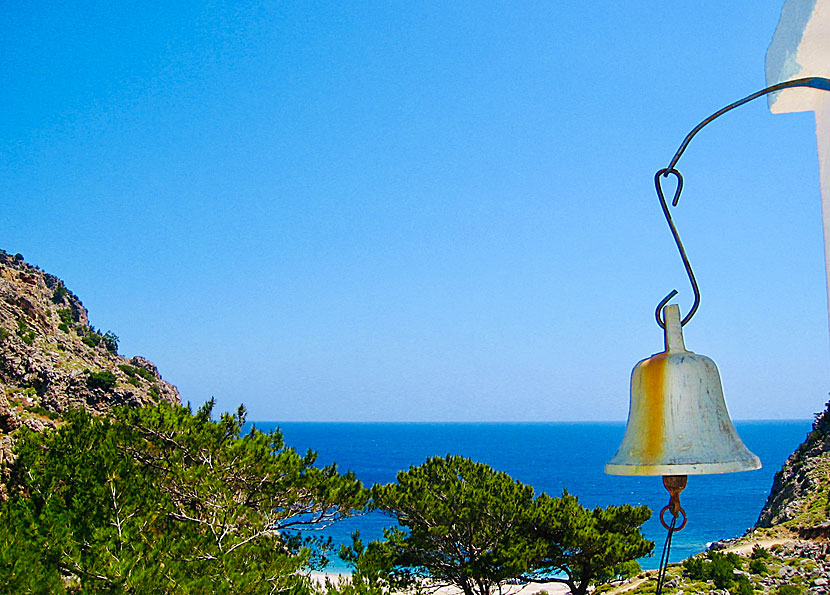 Above the beach is a small church with this beautiful church bell.