Karpathos has an international airport so it's as easy as pie to travel here with a non-stop plane. Previously the arrival terminal belonged to one of the smallest in Greece and the baggage belt was the shortest I've ever seen. A new terminal opened in July 2009, so you do not have to queue up outside anymore.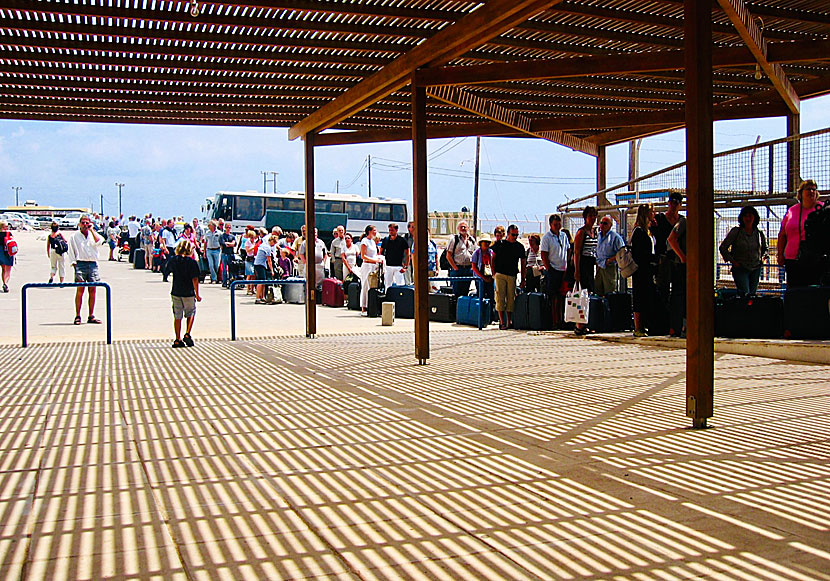 På den gamla flygplatsen på Karpathos fick man köa utomhus.
BY CHARTER FLIGHTS
There are charter flights from many countries to Karpathos, check with a tour operator in your country. Most charter companies have hotels in Pigadia, Amopi and Lefkos.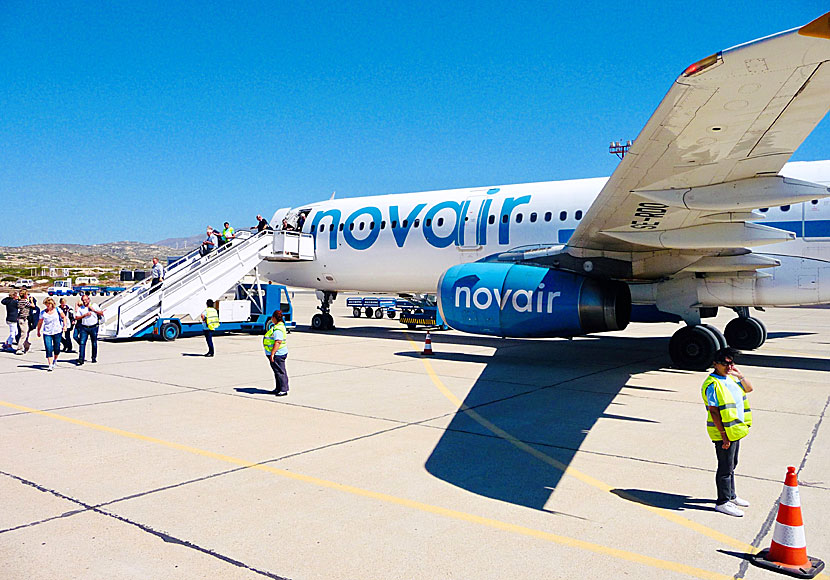 The airport on Karpathos today.
BY INTERNATIONAL FLIGHTS
The easiest way is of course to go by air directly to Karpathos by buying a spare seat sold individually through a charter company. The second best option is to fly to Rhodes, and travel on by ferry or domestic flights. Taxi from the airport to Pigadia costs about 25 €, and to Amopi about 30 €. If you book your accommodation in advance, you can ask your landlord to pre-order a taxi.
BY DOMESTIC FLIGHTS
Karpathos has daily flight connections to Athens, Kassos and Rhodes.