One of the smallest alleys is named after Olof Palme (Swedish Prime Minister). After the assassination of Olof Palme, the municipality wanted to pay respect to Palme and named an alley after him. But it went a little too fast when the street sign was manufactured, namely it is written Ulof Palme street. The street that begins near the fountain at the waterfront leads up to the taxi square.
At the top of the street lies two good gyros places. The Music-taverna Pelagos, up in the village towards the beach, is a must for fans of Greek music, both listening to and dancing to.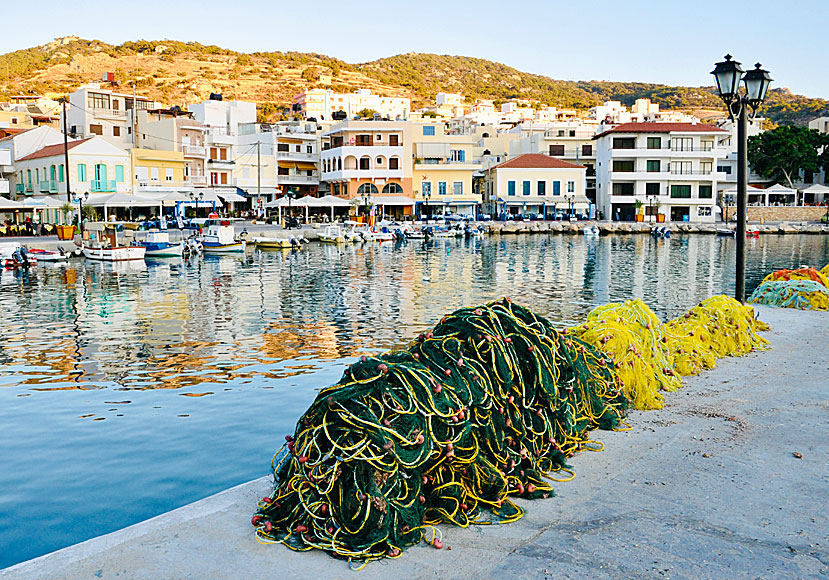 The port promenade in Pigadia.
The almost 4 kilometres long Pigadia beach consists of pebbles mixed with sand. The majority of the tourists hang out at the beginning of the beach, closest to town, even if the beach will be better the farther away one go. At least I think so. At the beginning of the beach are several large hotels, and sunbeds are available to rent below the hotels. Further away the facilities are fewer. Near the road, about at the middle of the beach, stands a remarkable collection of columns that you can read about here.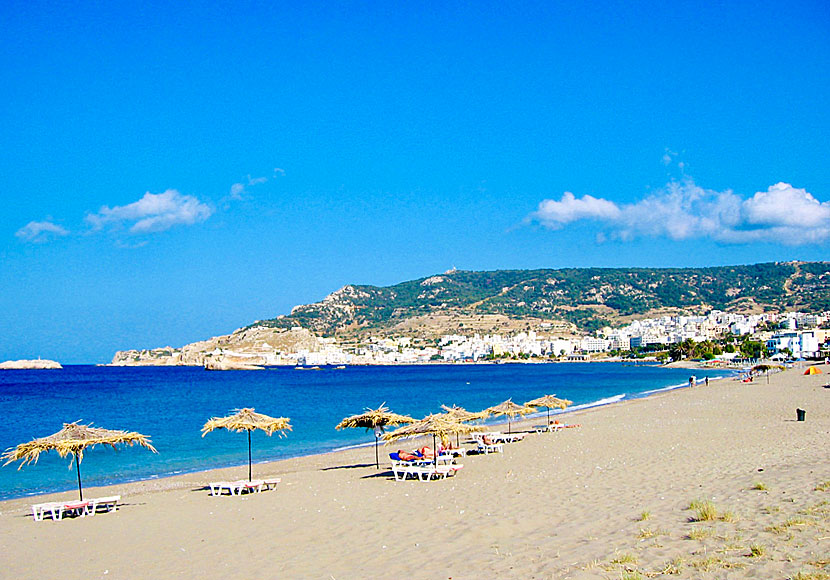 Part of the long beach in Pigadia.
ACCOMMODATION IN PIGADIA
Most that are travelling independently to Karpathos choose to stay in Pigadia that offers the widest range of hotels, shops and restaurants. We normally stay at Elias Rooms. There are only five rooms, and it quickly becomes fully booked. Below are some suggestions for good accommodation in Pigadia.