To really get to know Ikaria's soul, you must go on a hike. Armenistis is a perfect base for those who want to do it. The popular hiking trail "The Round of Raches On Foot" begins and ends at Livadia beach.
Many hiking trails are well marked.
The hike takes you around large parts of the area called Raches. On your hike you will pass several villages where you can eat lunch, you walk through pine forests, you come to small freshwater lakes inhabited by water snakes, you will hike through gorges so beautiful that you will be amazed and you will surely meet turtles and see birds of prey, including the rapid as lightning Eleanor Falcon. The hike is described in detail in a map with the same name as the hike. The map is available in well-assorted shops.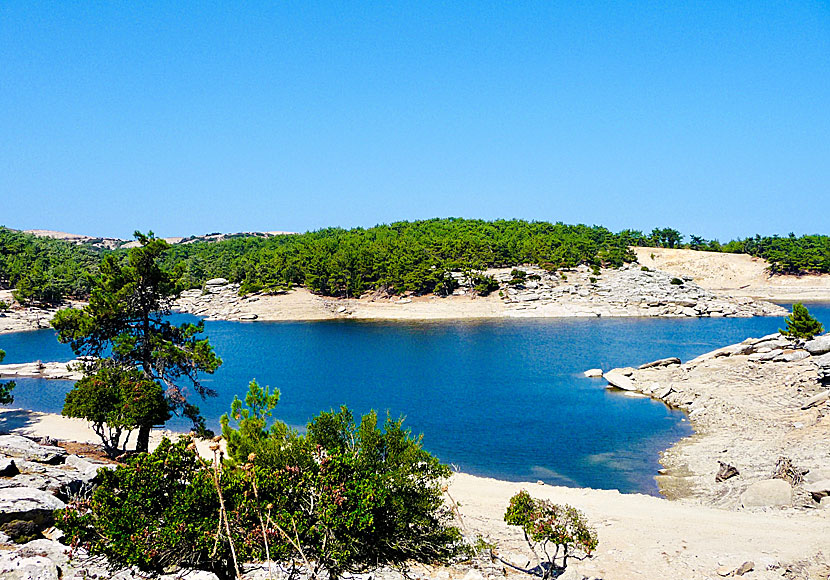 There is even a lake near the village Pezi. This area looks like Sweden!
The best hiking map of Ikaria is published by the Greek cartographic company Terrain maps. The scale is 1:35,000 and can be purchased on Ikaria. The map describes the eleven best hiking routes on the island.