Gialiskari, a small fishing village with a so-so 200 inhabitants, just a few kilometres east of Armenistis. Here are tavernas and a couple of supermarkets, one of them has better range than the one in Armenistis. In the village, and also just outside the village, are many pensions, some hikers choose to stay here instead of in Armenistis, and it is walking distance to Messakti beach. There is an ATM since 2017.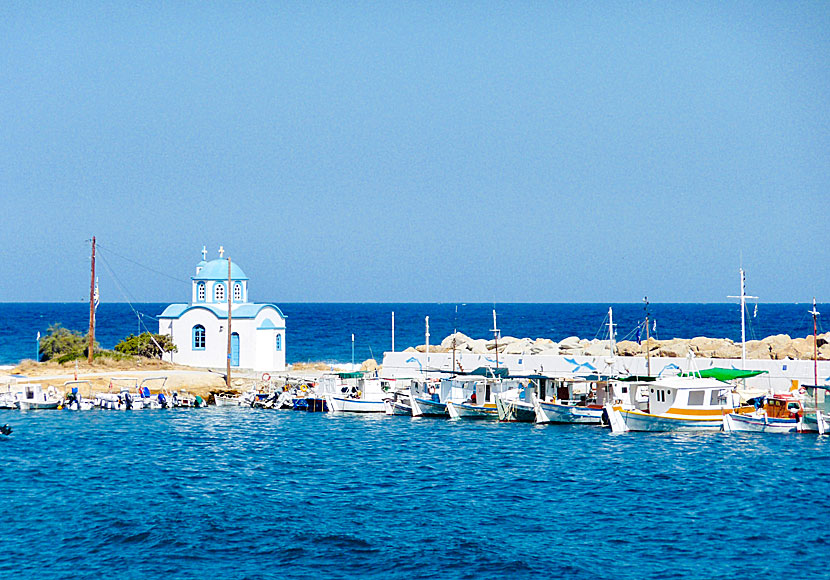 The church of Analipsi in Gialiskari.
It is possible to make a detour from Gialiskari into the mountains to the monastery of Evangelistrias. The monastery is rather uninteresting after seeing the monastery of Theoktistis, but the distance there are beautiful, the road leads through an enchanting pine forest and it is enjoyable with the smell of the pine trees and the captivating views of the sea.