The best about Nas is - besides Anna's Fish Taverna - the river Halaris (Chalares) that flows out at the beach, and sometimes all the way out into the sea, then the river divide the beach in the middle. If not, the water from the river forms a fresh water lake just before the beach. What's so good about it? Well, let me tell you. You can follow the river further up in the mountains. It is easiest if you go down via the gravel road above the river. Along the river are several freshwater lakes and some waterfalls.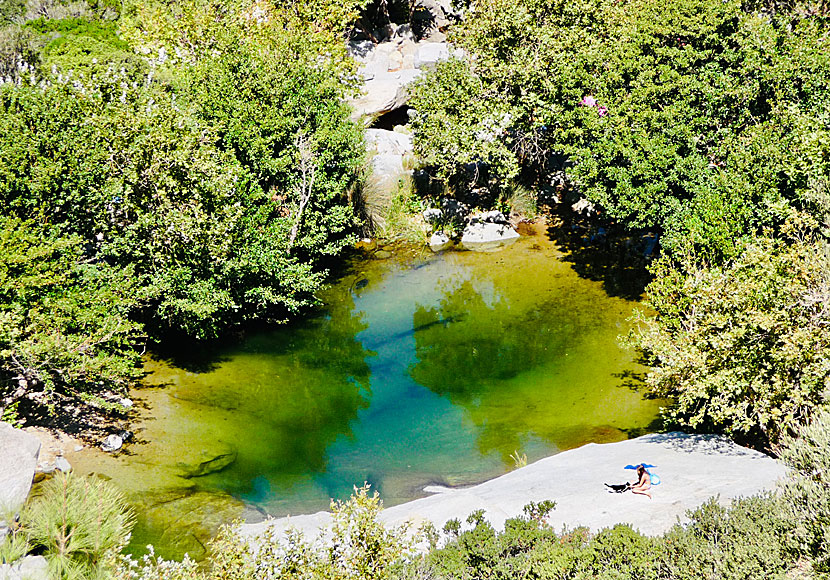 One of the freshwater lakes above Nas.
It is possible to swim in the lakes. Many do so, some takes the nature seriously and bathe in the altogether in the river. I have never seen any violins, so the real neck may not have found its way to Ikaria yet. The scenery belongs to the most beautiful you can experience on Ikaria, and that is saying a great deal since there are many beautiful sceneries on Ikaria. Several hikes starts from Nas.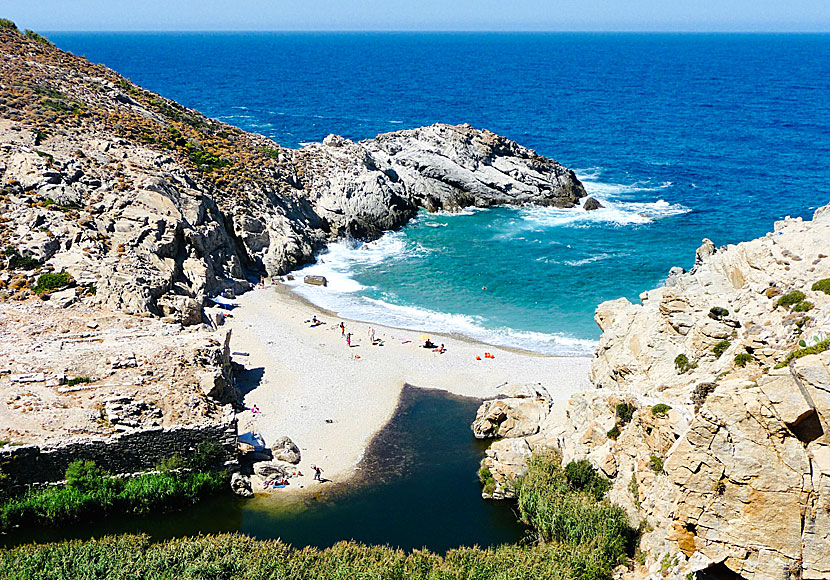 Nas beach and the river Halaris below Nas.
Many steps leads down from the village to Nas beach. The beach is quite small and pebbly. But it is beautiful and you can jump from the rocks. The beach is popular with nudists, but also non nudists are welcome. Above the beach are the ruins of a temple dedicated to the goddess Artemis. It is said that the temple is from 600 BC. Not much to see since so little of the temple itself remains.