TRAVEL TO KITHNOS

Due to the excellent connections by ferry to both the mainland and the neighbouring islands in the western Cycladic, it is easy to go to Kithnos. The simplest route is by flight to Athens and then on by boat from Piraeus or Lavrio, south of the airport.
Ordinary ferries as well as fast catamarans leave from Piraeus every day during high season.
Kithnos also has boat connections with Andros, Tinos, Ios, Syros, Folegandros, Naxos and Paros.
Book ferry tickets online here »
GETTING AROUND IN KITHNOS
Bus departs from Merichas and operates the villages of Dryopida, Chora, Kanala and Loutra up to six times a day. If you plan to stay on the main roads, a scooter will do just as fine as a car. There are very short distances. However, a car is preferable if you plan to see the smaller coastal villages. There are rental outlets for cars and scooters in Merichas.
VILLAGES IN KITHNOS
The greatest attractions on Kithnos are the two villages Chora and Dryopida. Below is some information about a few of the villages on Kithnos, other villages are Merichas, Chora, Kanala and Loutra (see photo at the top of the page).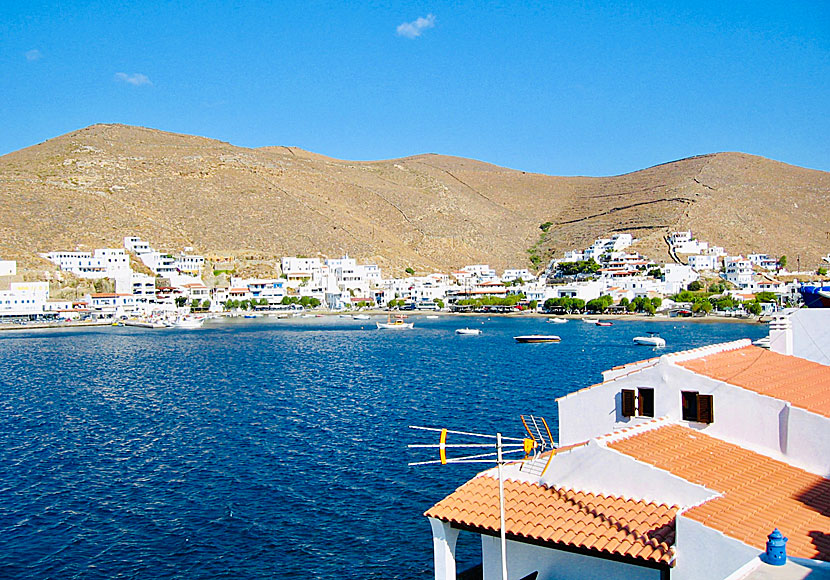 Merichas.
Dryopida, is in my opinion, the greatest attraction on Kithnos. It is a true delight to stroll through the car-free labyrinth alleys. Nothing is adapted to tourists in Dryopida. It is constantly full of surprises, it almost like being inside a living dollhouse. The village is divided into a lower and an upper part by a ravine. In the lower part the houses are worn and aged, some lie in ruins. The upper part is prettier and more alive.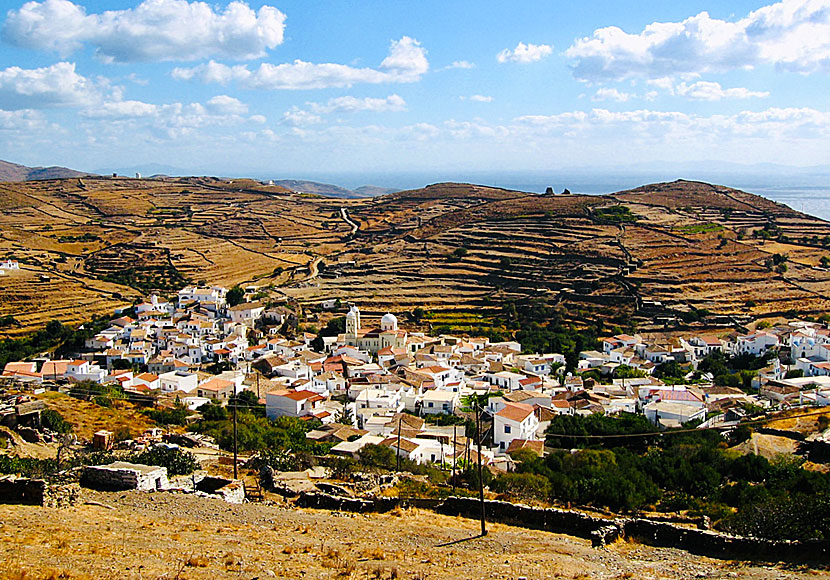 Dryopida.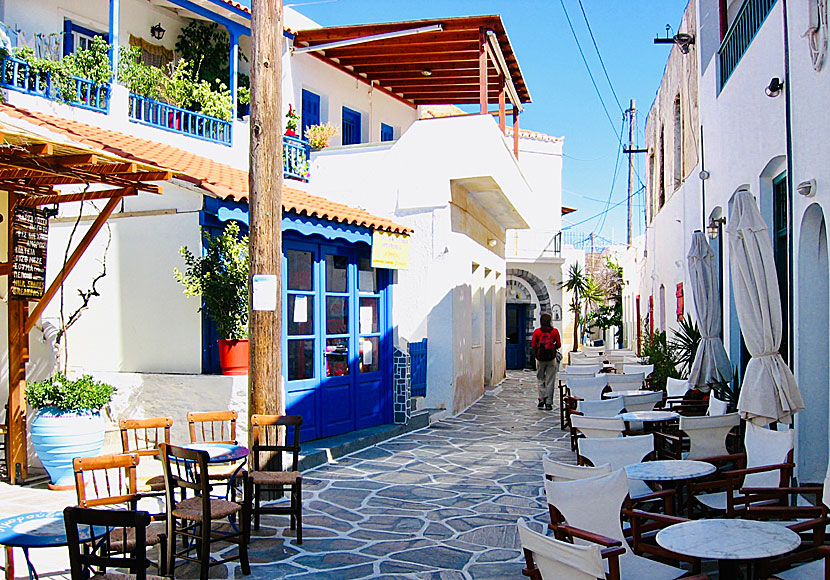 Chora.