TRAVEL TO KIMOLOS
No package tours - of course, Kimolos would otherwise be an attractive package holiday destination for those who love the real Greece. Although there is no airport, the connections with the outside world are very good, mainly with Milos, but also with the islands in the western Cyclades, like Serifos, Sifnos and Folegandros, and the Athenian port of Piraeus.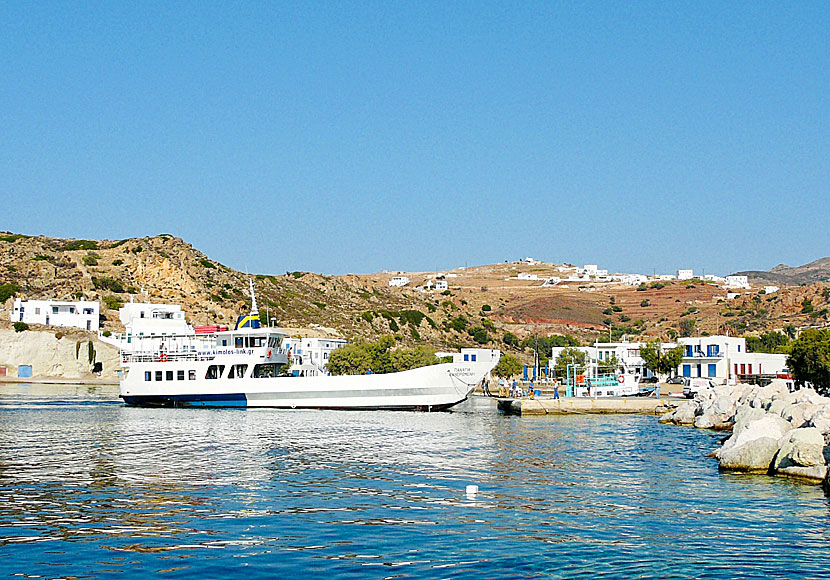 The car ferry Osia Methodia runs between Pollonia on Milos and Psathi on Kimolos.
Traveling from Milos to Kimolos, it is easiest to go with the little car ferry Osia Methodia, that runs between Pollonia on Milos and Psathi on Kimolos. Osia Methodia replaced the old ferry Panagia Faneromeni in 2019
The quickest, and easiest, way to get to Kimolos is to go by air to Athens and then continue by ferry or catamaran from Piraeus. Another option is to fly to Santorini, from which there is decent boat connections to Kimolos during high season.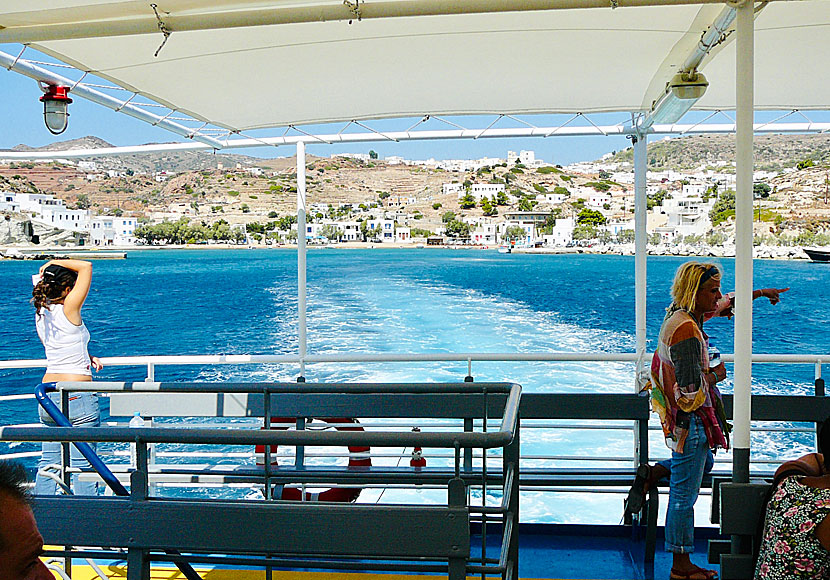 Kimolos seen from the ferry to Milos.
Book ferry tickets online here »
GETTING AROUND ON KIMOLOS
The only public transportation on Kimolos is a small bus that runs between the port and Chora, and to some beaches. Fortunately, there are not many roads, the distances are short and you will cope fairly well under your own steam. Car and scooter are available for rent, but there is no taxi. If you want, you can take a boat trip over to the volcanic island of Polyaigos, which is just outside Kimolos.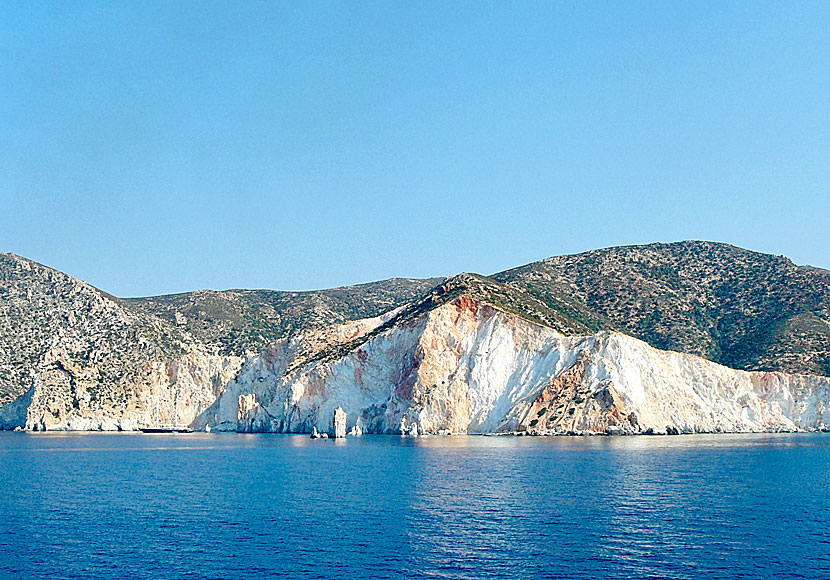 Excursion boats go to the small island of Polyaigos outside Kimolos.