GETTING AROUND IN CHIOS
Since Chios is a large island it is most convenient to rent a car. If you just want to stay close to where you stay, you can rent a moped. Car and moped rental services are available in all major villages. Local bus operates almost the whole island.
VILLAGES IN CHIOS
The largest town on Chios is also called Chios and is located on the east coast, opposite the Turkish coast. It is a noisy city with about 26,850 inhabitants. As a small Athens, although much quieter, of course, and above all much more pleasant.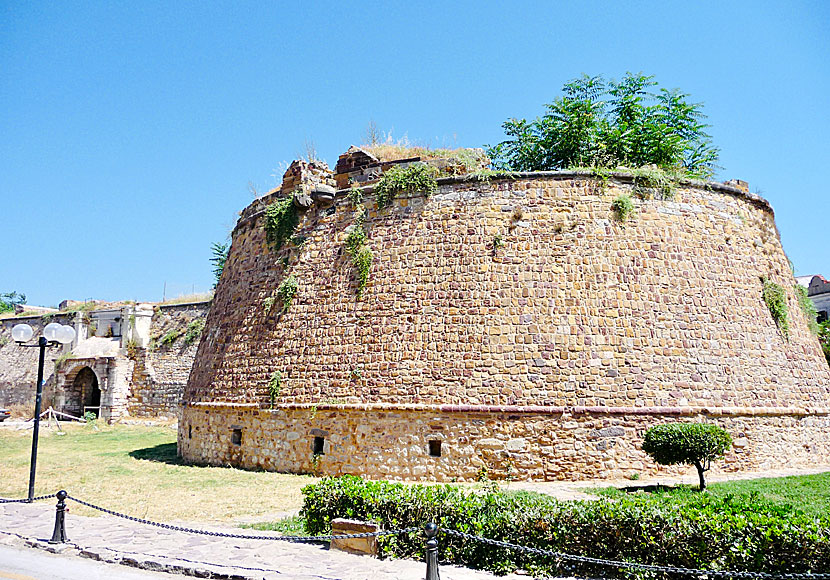 The old city wall in Chios town is similar to that of in Rhodes town.
One of the shopping streets of Chios town.
The most interesting villages are located on the south of the island. In particular I think of the villages Mesta, Olympi and Pyrgi.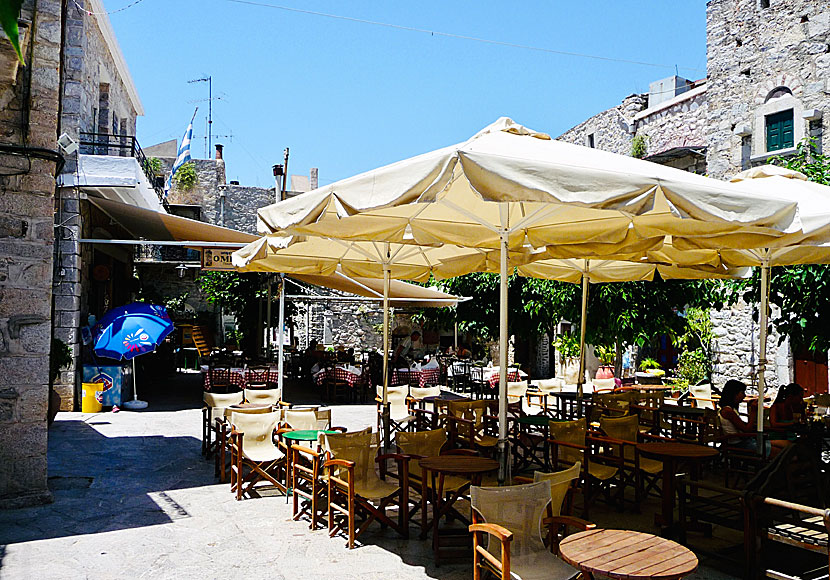 Of these, I think that Mesta is the finest. The village is built like a fortress and is completely enclosed by defensive walls. The cobbled alleys are at times so narrow that you can touch the houses on both sides. The village has a nice square with several good tavernas. The village is also completely car-free. Olympi is similar to Mesta but not equally pleasant.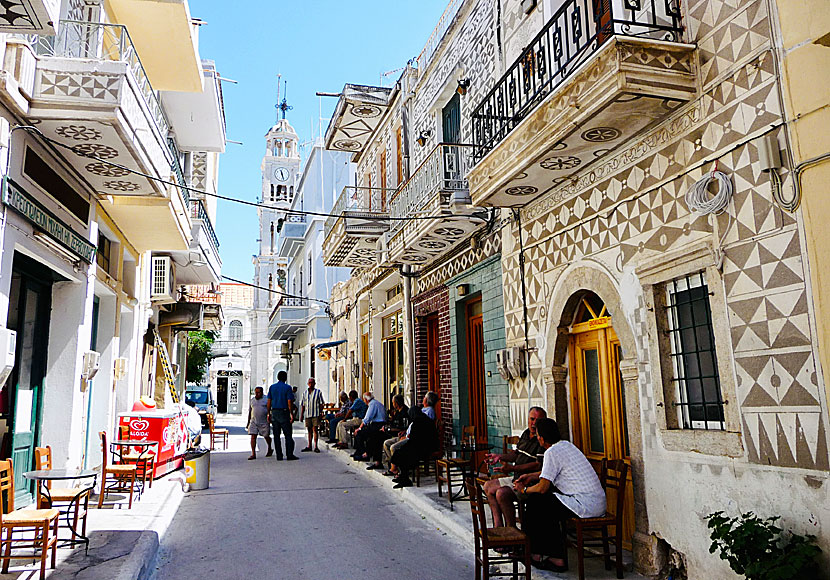 The village of Pyrgi with the unique houses.
The village Pyrgi is, to my knowledge unique in Greece. Just as Mesta and Olympi, Pyrgi is dated from the Middle Ages, and is also built as an impregnable fortress. What makes Pyrgi special is that the facades are coloured in a mosaic of black and white.
Nice villages in northern Chios are Kardamilia, Nagos and Volissos. The latter is believed to be Homer's birthplace.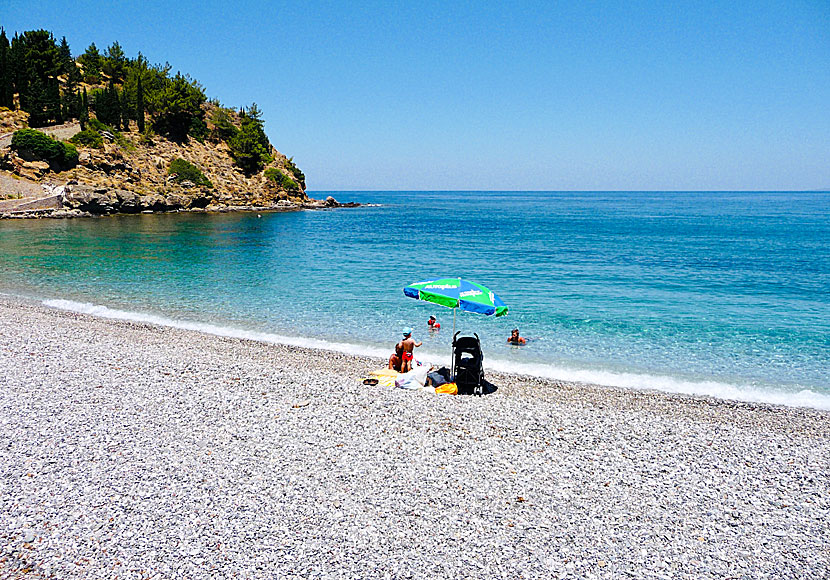 Nagos in northern Chios is one of my favourites.