Chalki (also spelled Halki), just west of Rhodes, belongs to the Dodecanese islands. It is a small island, both to the surface and the number of residents, here lives about 480 people, the surface is 28 km2 and the highest mountain - Maistro - measuring 518 meters above sea level.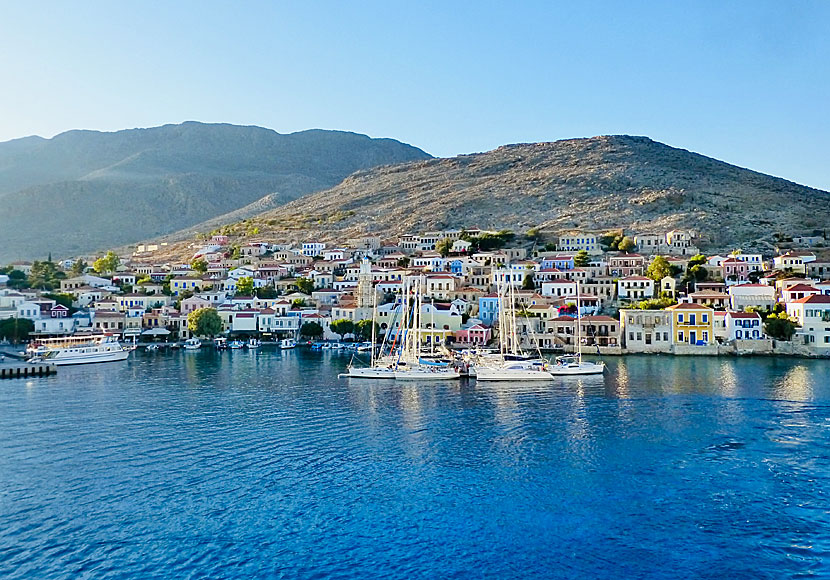 Beautiful Emborio on Chalki.
Chalki is situated between Rhodes and Tilos. It is one of the most barren islands I have ever been on. Water shortages are evident; all fresh water comes from Rhodes by ship once a week. During high season, it is not uncommon that the water runs out.
Luckily the water surrounding the island will never run out. Like the sponge has done. Chalki was once one of Greece's five most important islands for sponge fishing, the other was Kalymnos, Lipsi, Symi and Hydra.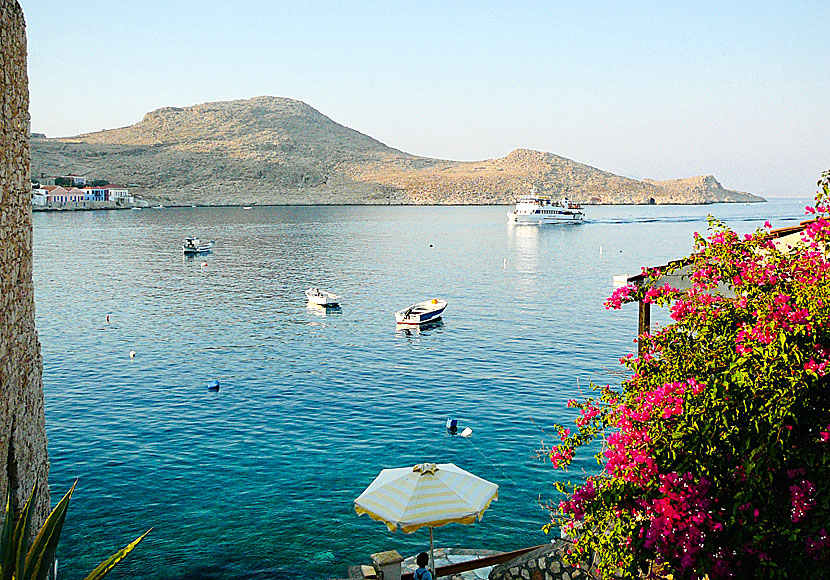 Chalki is one of the most barren islands I have been to in Greece.
When the sponge fishing ceased, a large part of the island's population moved to Florida. As most there lived around 3,000 people on Chalki, now there are living slightly less than 500.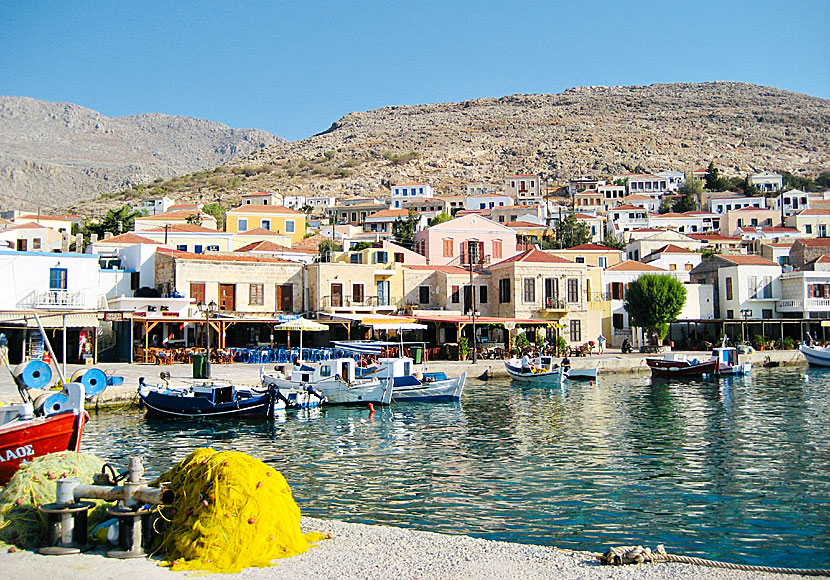 Emborio is a very beautiful and cozy village.
I like Chalki for the peace and quiet, for the lovely village of Emborio and the crystal clear turquoise waters. I also like the evenings very much. There are many good restaurants to choose from, and the food is generally very good. The only negative with Chalki is the nature, it is not especially beautiful.