Aegiali's largest attractions are the nearness to the sandy beach and to the picturesque villages in the hills above. The long sandy beach is excellent for families with children, light yellow sand and shallow water. The beach extends along the entire bay and it is no problem to find a place for himself. It is close to tavernas, some are located just behind the beach. Continuing a short distance - by car, scooter or on foot - after Aegiali, one will reach Levrossos beach below Hotel Aegiali. Note that there are no sunbeds for hire. There is only sunbeds at Maltezi beach in Katapola, and at Kalotaritissa beach.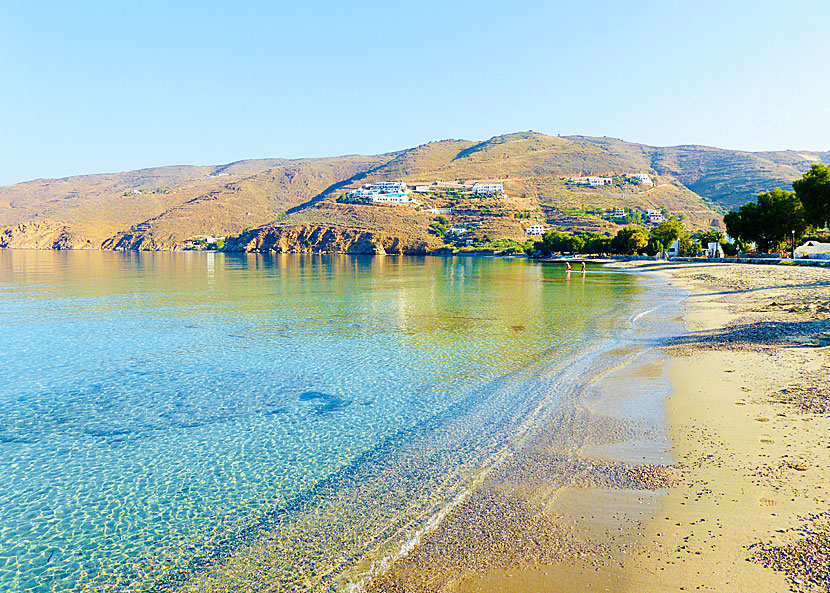 The sandy beach in Egiali in one direction an early morning in June.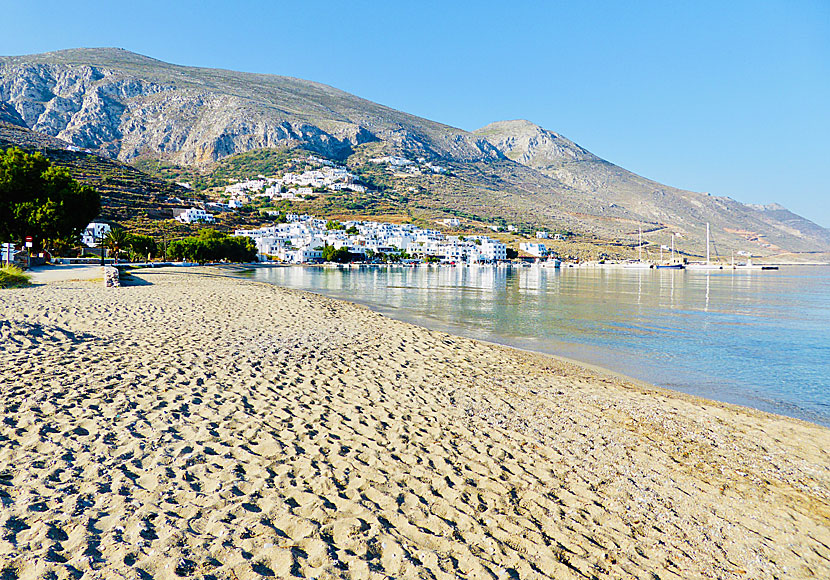 The sandy beach in Aegiali in the other direction an early morning in June.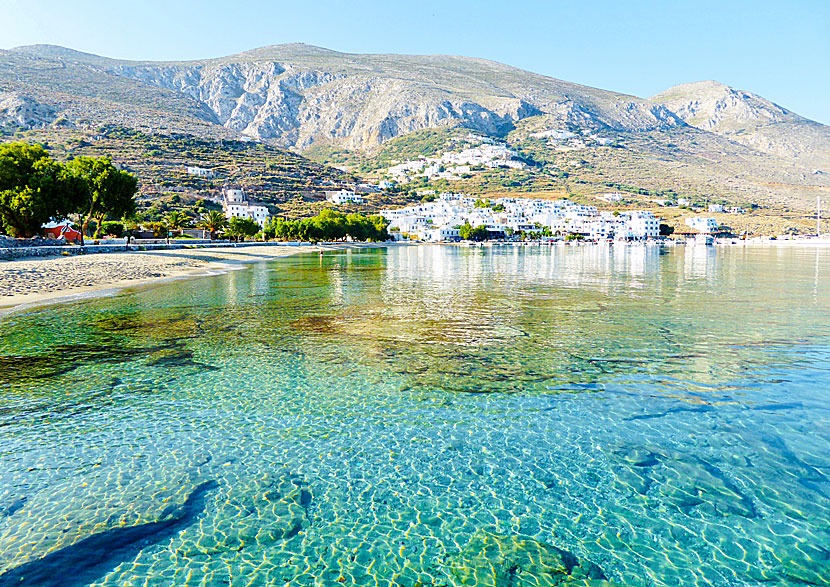 The beach from another angle.
The downside of staying in Aegiali is that it is far to other parts of the island, like to Chora, Katapola, Agia Anna, the monastery of Panagia Hozoviotissa and Mouros. But you do not have to move around very much if you stay in Aegiali, here's everything you need.