The beach paradise of Agia Anna lies about 3.5 kilometres below Chora. The distance between Chora and Agia Anna is one of the most beautiful I know. You will get butterflies in your stomach when you slowly drive down with a scooter - preferably with the engine switched off - the senses is revving, it is so beautiful, so incredibly beautiful.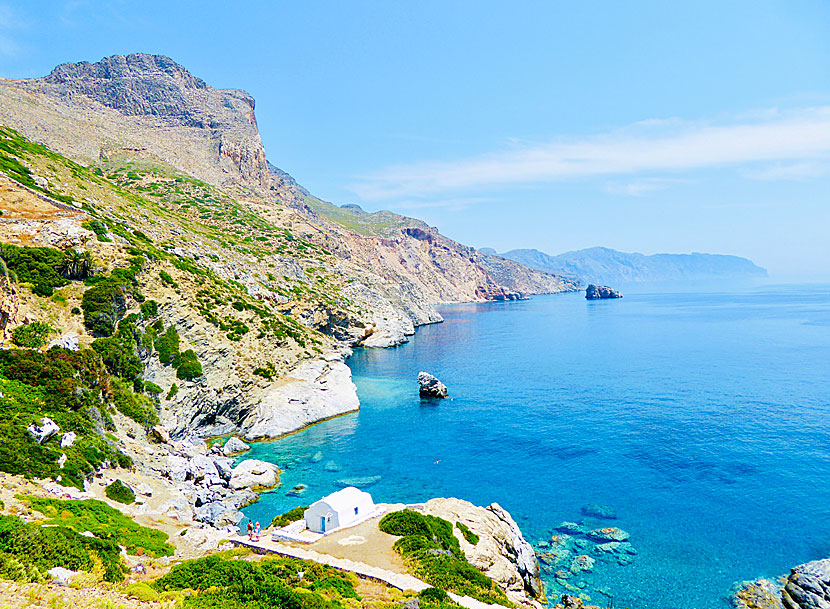 Agia Anna. The monastery is located below the highest cliff.
The panorama of the sea and Amorgos mountainous and rugged coastline is, to say the least, astonishing. It feels almost magical when you look out over the coast and the sea is as smooth as a mirror, and you understand why Agia Anna was chosen as location for the film The Big Blue. The view of Agia Anna is one of the most attractive on the whole island.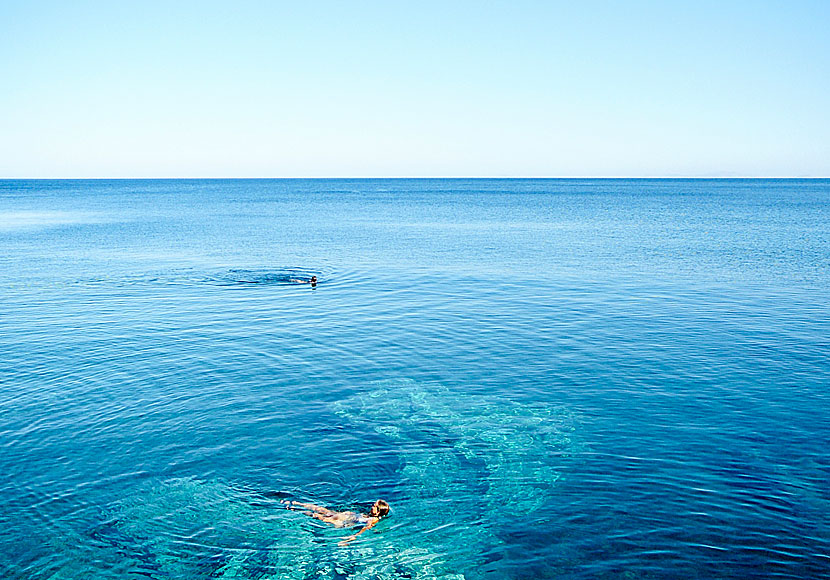 Snorkelling in Agia Anna.
Agia Anna consists of small strips of shore with pebbles, some small cliffs and a large projecting rock. What makes Agia Anna to a popular bathing place is primarily the rocks, rather than the strips of shore. And the legendary blue sea of course. If the sea is calm, which actually happens, I do not know of any better bathing place.