BY FERRY
Leros has very good boat connections with most islands in the Dodecanese, not least with Kos and Kalymnos. Like most islands in this part of the archipelago, the boat traffic is dominated by hydrofoils of various kinds, they are twice as fast, and twice as expensive as the ferries. Fortunately there are also ferries running to Leros, but nowhere near as often as hydrofoils.
There are three ports on Leros: Agia Marina, Lakki and Xerokambos. Hydrofoils, are normally calling at Agia Marina and the big ferries at Lakki. It is a little confusing with the ports. It is usually written in the timetables that the boats, accordingly all boats, calls at Lakki.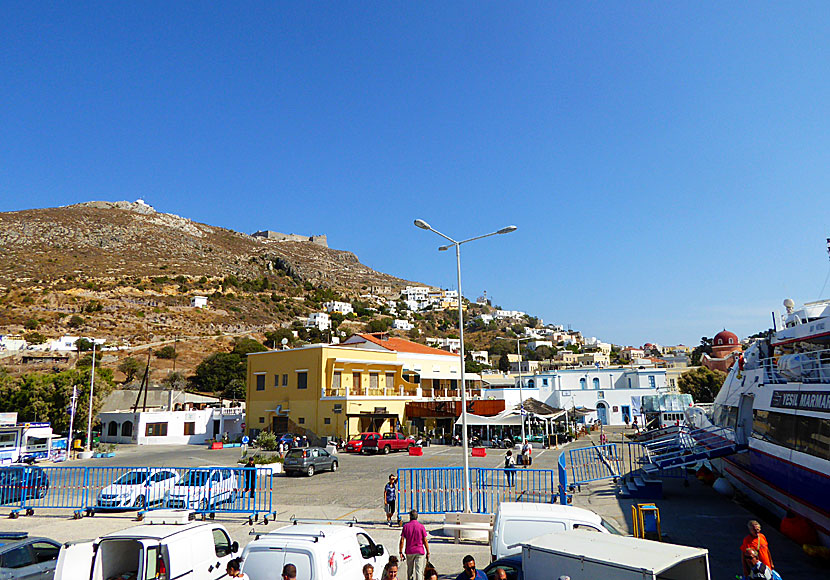 The port in Agia Marina.
But I have always arrived at Agia Marina when I have gone by hydrofoil. It is of course best to disembark at Agia Marina since from there it is close to Alinda and Panteli, where most people want to stay. From Lakki to Agia Marina it is about 4 kilometres. From Xerokambos, you can go to Myrties on Kalymnos with a small boat.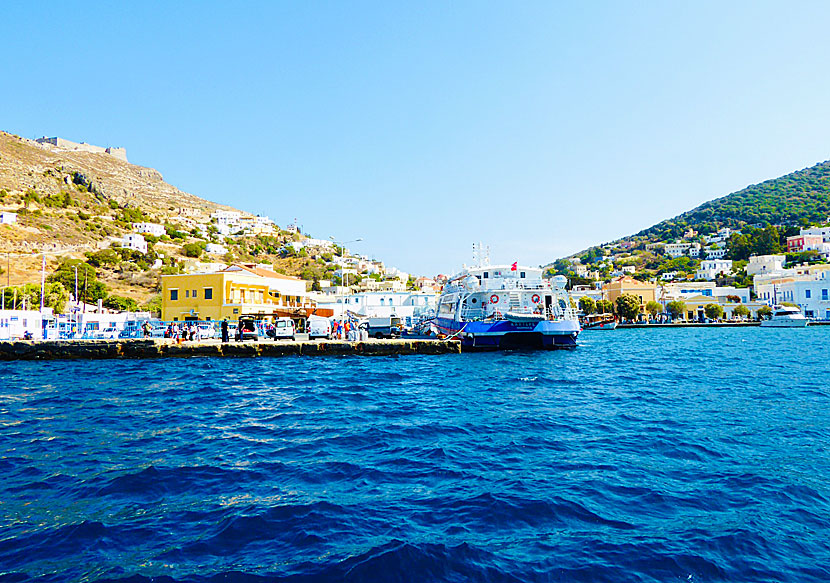 The port in Agia Marina.
If you do not like hydrofoils, or large ferries, you can go by Nisos Kalymnos, a small car ferry which has its home port in Kalymnos. Nisos Kalymnos operates Astypalea, Arki, Agathonissi, Kalymnos, Leros, Lipsi, Patmos and Samos. Leros Sea Ways also operates Leros frequently during the summer months.