A small marina with wooden jetties lies where the beach ends. Here lies Taverna To Steki. One year we chose to stay in Alinda instead of in Panteli. We stayed there for one week and ate at To Steki every night. On each occasion we were surprised that the food tasted better than the night before. Moreover, we found dishes on the menu that we had never eaten in Greece. The owner Dimitris is super friendly, as well as the staff. A few nights a week there is live music and dancing at the taverna.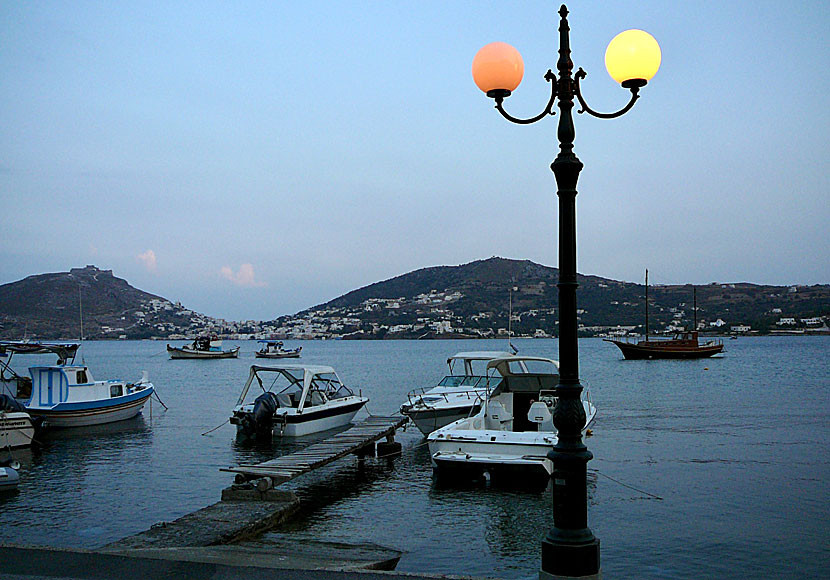 The small boat port at Taverna To Steki in Alinda.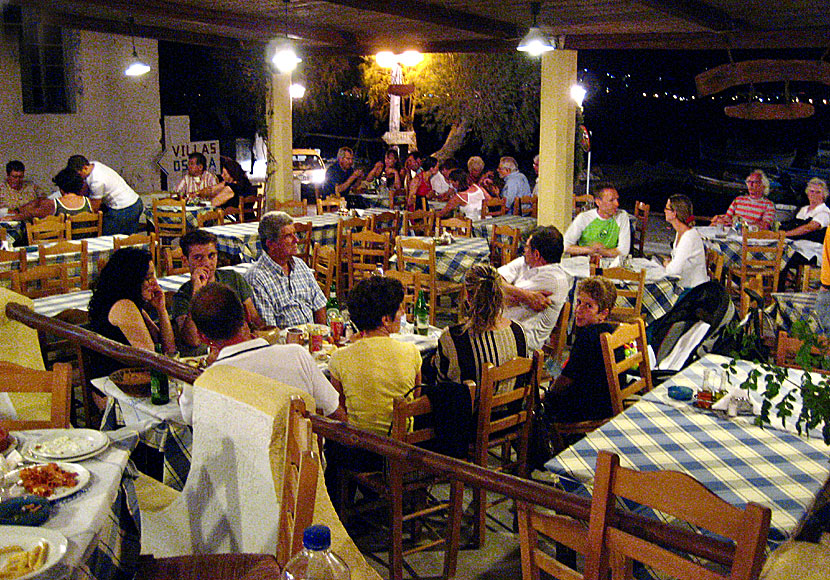 Taverna To Steki in Alinda.
We usually always stay in Panteli when we visit Leros, but one year we stayed in Alinda, and we had dinner at To Steki every night. It's one of the best tavernas we've eaten at, and there's regular live music, and there's often spontaneous dancing. Do not miss!
On the last evening at To Steki, we were treated to a liqueur made from pomegranate. It was incredibly good! I had read before the trip that pomegranate was good for men with prostate problems, so I told everyone around the table, most of them Greeks, but there were a few Brits too.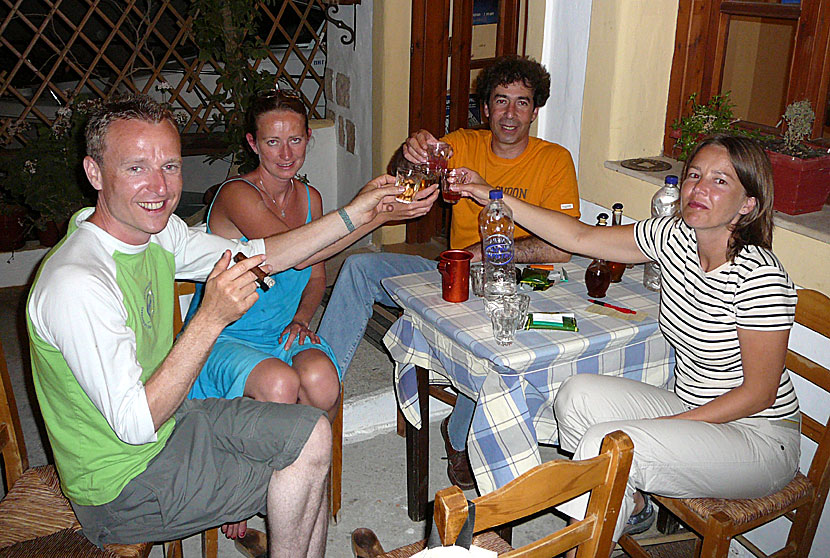 Here we are offered pomegranate liqueur which turned out to be Viagra.
I had a very hard time explaining what I meant, so I had to resort to body language so that everyone would understand: I pointed between my legs and said: Very good!
Which resulted in everyone thinking that pomegranate was a kind of Viagra, and everyone (men) emptied their glasses, and refilled their glasses, and drank again. I said yamas, and let them believe it was so.
ACCOMMODATION IN ALINDA
Since Alinda is the main tourist resort on Leros, you will find the biggest range of hotels and pensions here. We have, as I said, stayed in Alinda once, and we liked it a lot. We then stayed at the Nefeli Hotel and had a great time and will certainly stay there again.
Book Apartments Papafotis here »
Book Alidian bay Suites Leros here s»