Agia Marina is one of the three ports of Leros, if you include Xerokambos. I have always arrived in Agia Marina, and each time I have enjoyed the approach. The village is set beautifully between two hills, the houses climb gently up towards the two hills. Above the village, on the mountain top, lies a proud castle. It is a beautiful view. You almost believe that you have arrived at a port in the Cyclades, if it were not for the colourful two-storied neoclassical houses.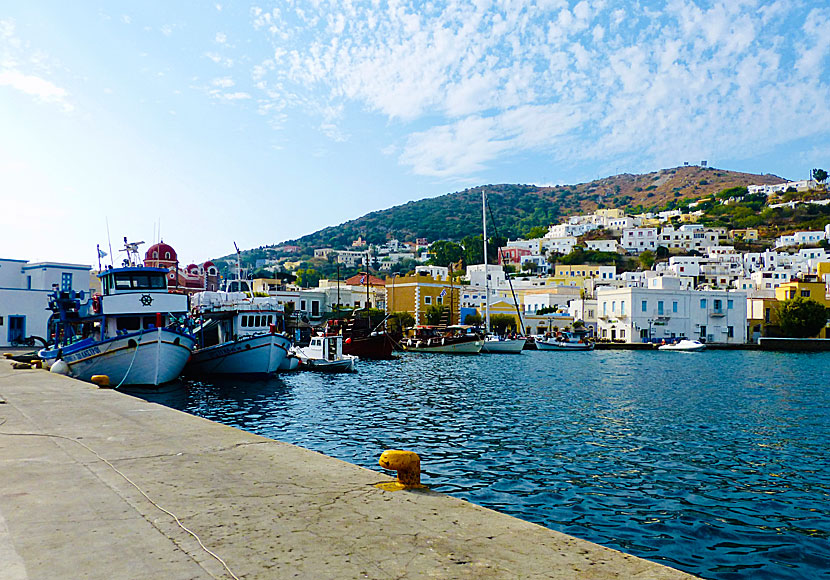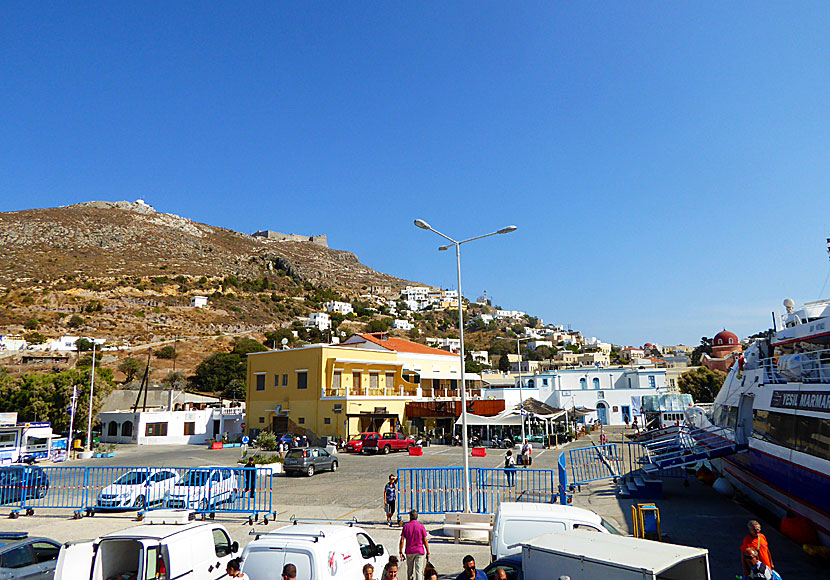 The port in Agia Marina. Kastro can be seen up on the hill.
Agia Marina is the oldest inhabited village on Leros and it was formerly the island's capital. In a sense, one can say that it still is the capital of Leros, because the village is attached to Platanos. However, Agia Marina is the island's administrative and commercial centre.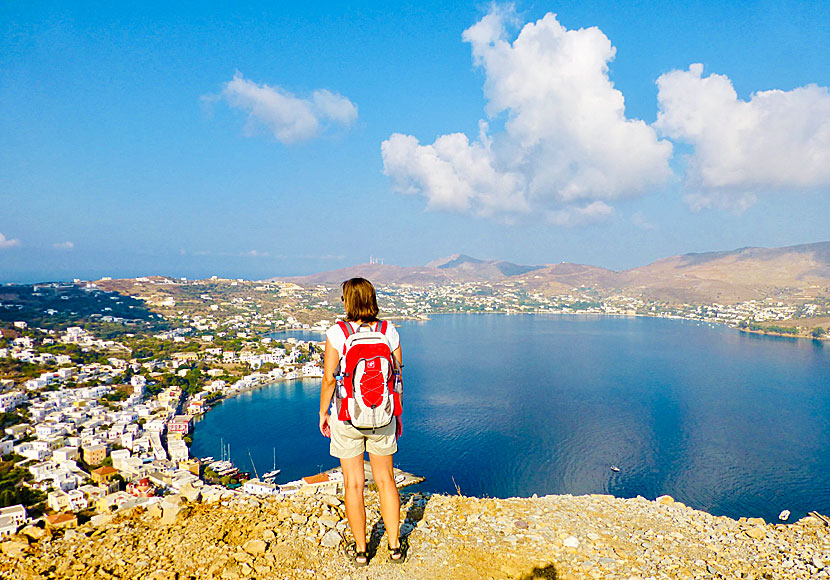 View of Agia Marina and Alinda from the Castle of Panteli.