Lakki is the largest village on Leros with about 2,000 inhabitants. When you arrive to the village you are met by wide boulevards, large squares and remarkable buildings that do not feel Greek at all. Lakki differ from all other Greek towns and villages I have been to, and it is thanks to, or because of, the Italian occupation of Leros between 1912 and 1943.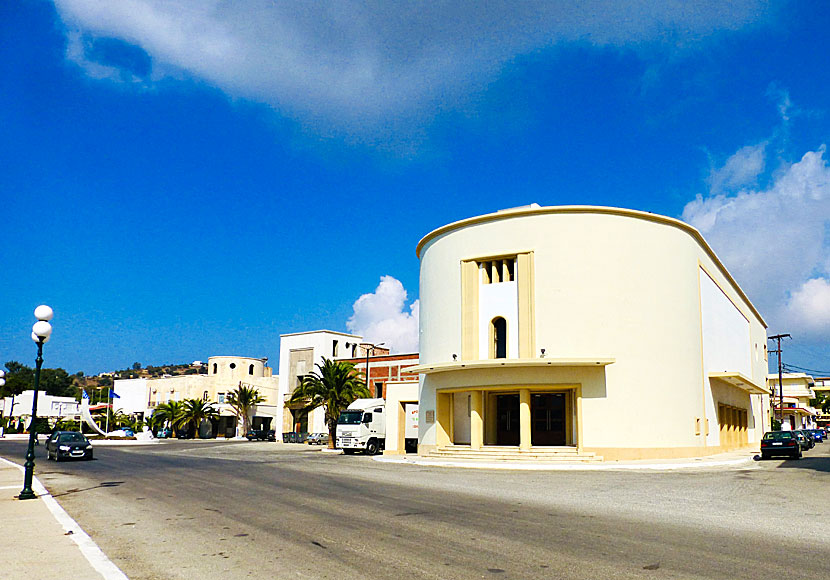 The special architecture in Lakki.
The bay of Lakki is one of the best natural harbours in Greece. The bay is deep and so large that you can almost imagine that it is a lake. A perfect base for a military fleet in other words. The Italians liked the large bay, and the island's strategic location, so they decided to build a town here in the early 1930s with monumental buildings, wide streets and large parks and squares. The architecture was in the neoclassical style. They named the town Portolago.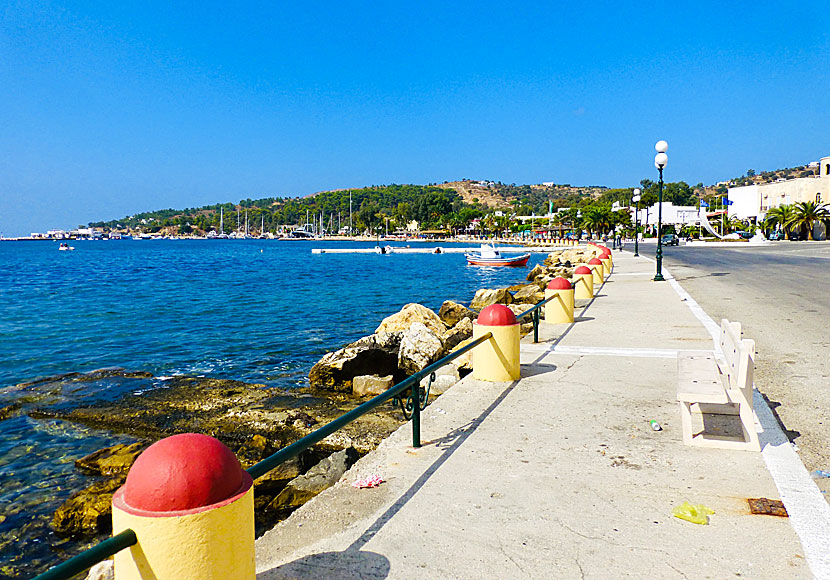 The harbor promenade in Lakki.