Kassos, southwest of Karpathos, belongs to the Dodecanese islands, and is quite close to eastern Crete. It is a fairly small island both in terms of surface area and number of inhabitants, approximately 1,085 people live here distributed over a single village: Fry. The area is 69 km2 and the highest mountain - Prionas - measures 550 meters above sea level.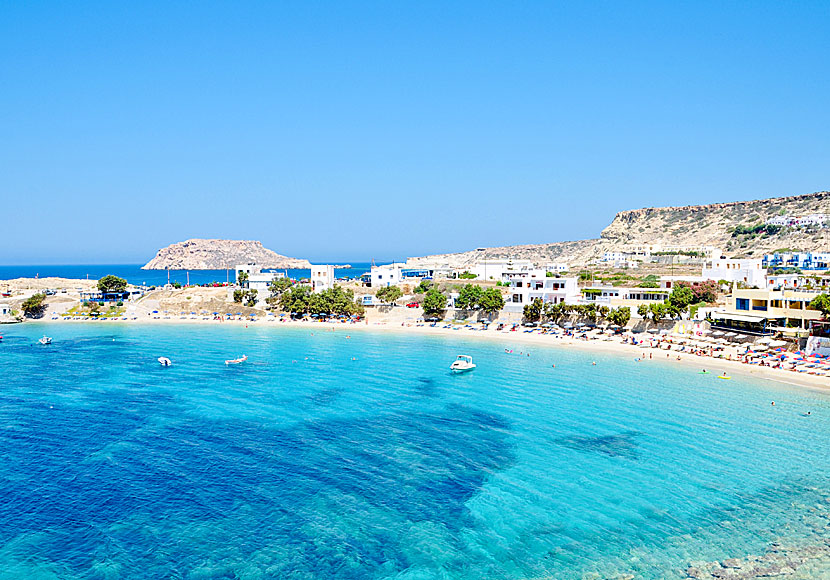 Lefkos on Kassos neighboring island of Karpathos.
The main occupation on the island is fishing, and not tourism for the sake of the unusual. Kassos is mainly visited by Greeks and especially emigrating Greeks from the USA and Australia. The beaches are said to be mediocre, and there is not much to see.
Well, that's about all I know about Kassos. I have been to 65 Greek islands, Kassos as you understand is not one of them. Even the pictures are not from Kassos, I took them on the neighboring island of Karpathos, and are from the beaches of Lefkos and Kato Lakos.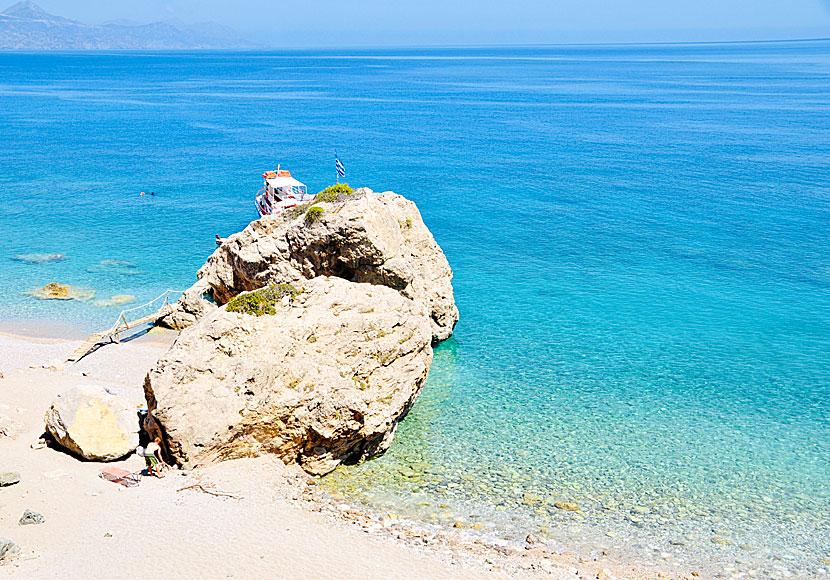 Kato Lakos on Kassos neighboring island of Karpathos.
TRAVEL TO KASSOS
The easiest is to fly to Karpathos and further by boat or domestic flight (there is an airport at Kassos). Another option is to fly to Rhodes and onward by boat, or domestic flight, to Kassos.
ACCOMODATION ON KASSOS
The selection is small and all hotels are in the capital Fry.