The Monastery of Theoktistis lies near the village of Pigi, in the mountains midway between Armenistis and Evdilos. The monastery is believed to have been founded by a monk from Lesvos already in the 15th century. At most a hundred monks lived here, how everyone found their space is a mystery, because it is not big. The monastery was abandoned in the 1980s when the last two monks moved out.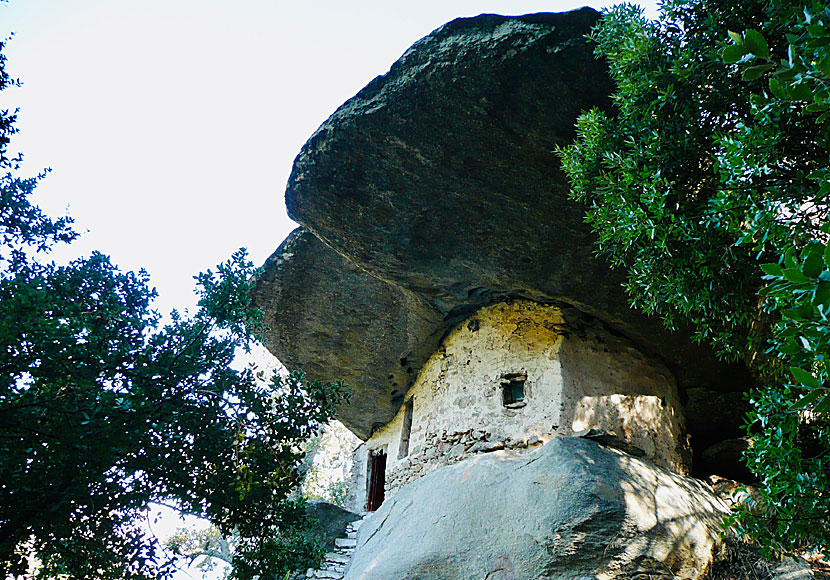 The church with two caps in the monastery Theoktistis.
Where is it that is so special about Theoktistis Monastery? It is enough to look at the pictures to understand why. One of the monastery's two churches are built under two huge rocks that make the roof look like a cap, or two caps to be exactly.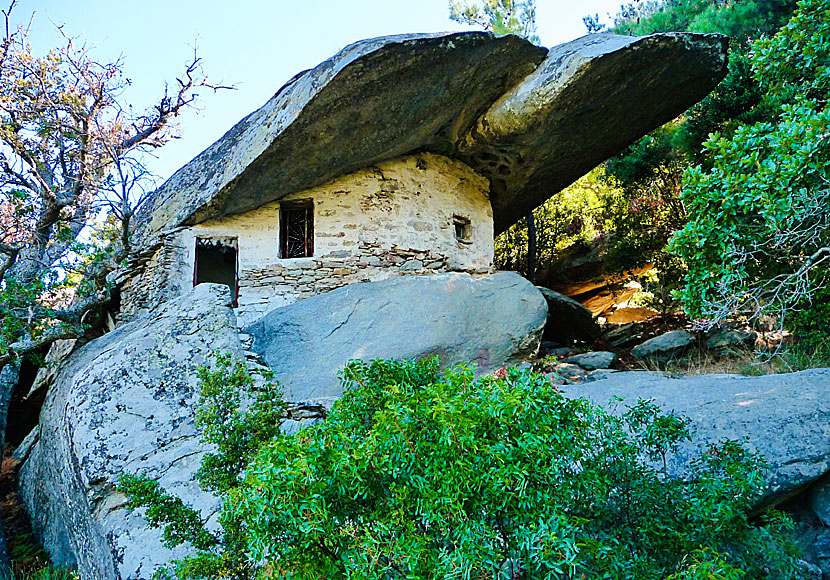 One of the churches at Theoktistis monastery.
The peaceful monastery.