I have heard from many people that they have only seen crows and pigeons on Tilos. It is not surprising, because there are plenty of Hooded Crows and Eurasian Collared Doves on the island, especially in Livadia. Do you want to be sure to see a lot of birds, it is best to leave Livadia. A plus is if you are equipped with a binoculars, otherwise it is, of course, not as easy to determine the species, even if it is possible sometimes.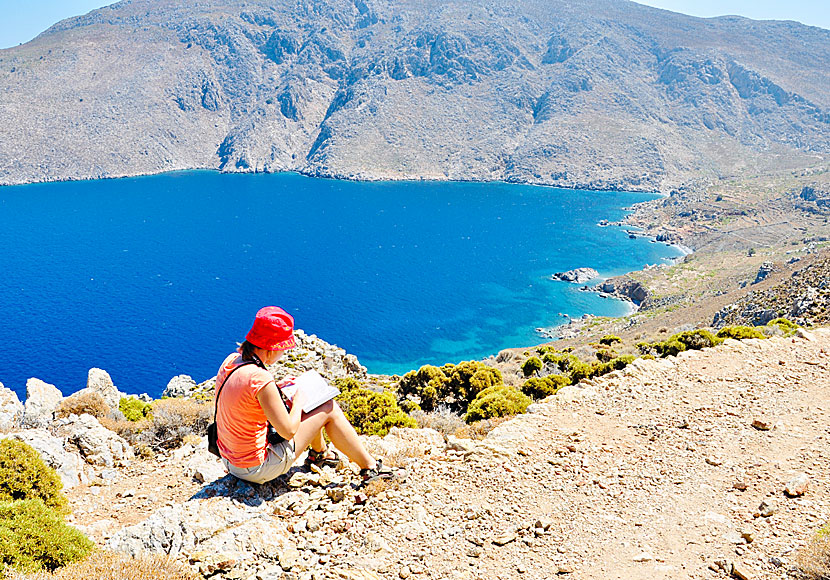 If you can not determine the species, you can at least enjoy the views.
Good places for bird watching are in and around Mikro Chorio, along the way to Skafi beach, the whole valley of Eristos, and in Gehra. Raptors are everywhere, just look up.
Three really great places for birds of prey are at the Monastery of Agios Pandeleimon, around Ghera, and at the large dam below Megalo Chorio. Once I have counted to seventeen Eleonora's Falcons at the dam, they were there to drink water.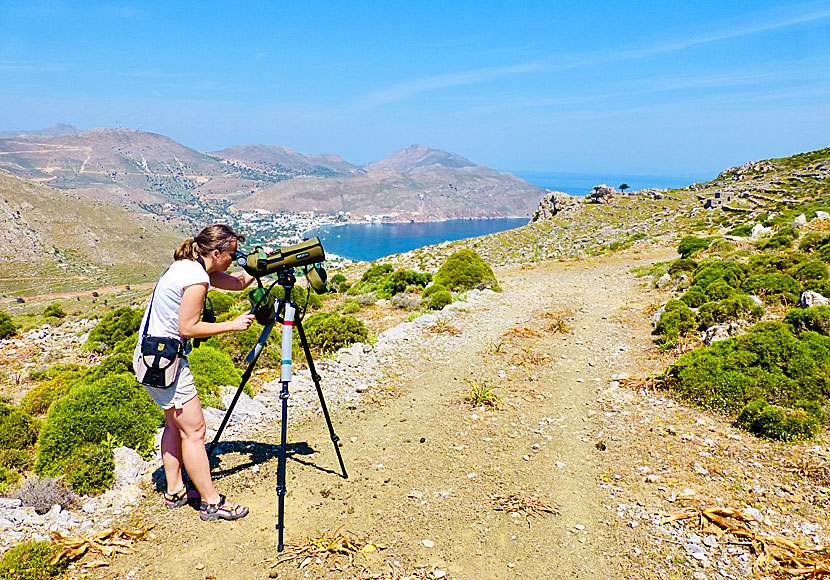 Bird watching with views. In the background you see Livadia.