Plaka beach lies just after Agios Antonios on the way to the Monastery of Agios Panteleimon. The water is as lovely as on other beaches on Tilos, but the stones are a bit angular and difficult to walk on so a pair of bathing shoes is not wrong.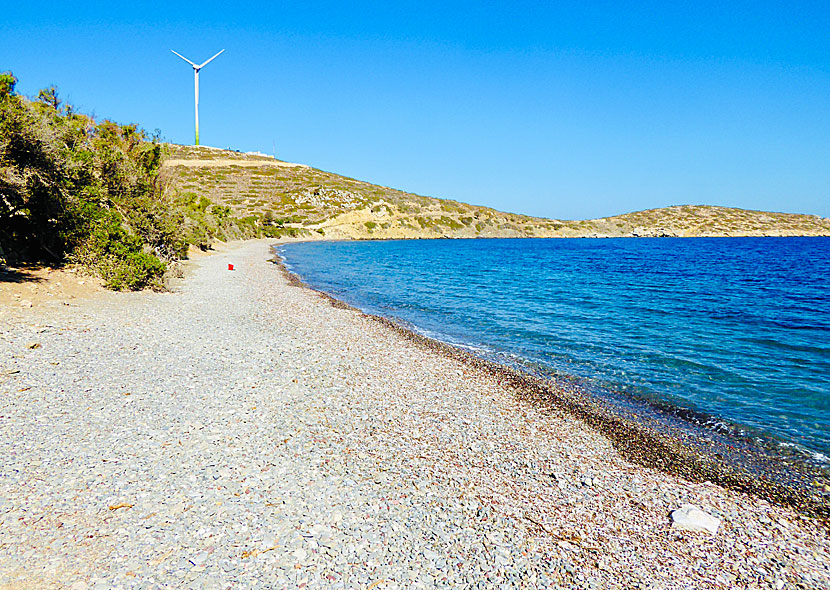 At the far end of Plaka beach there is a large wind turbine. It is part of a large investment to make Tilos independent of electricity. Tilos will try to become self-sufficient in terms of electricity production.
Little shade. No taverna so you may bring your own food and drinks, or drive to Agios Antonios to eat. The far end of the beach is popular with nudists.