Tilos is a relief for stressed big-city dwellers: no traffic lights, no roundabouts, no queues, no congestion charges. Distances are short, there are few roads and traffic is minimal. To explore the island by car or scooter does not take long, after an hour or so, all roads are explored.
BY SCOOTER AND CAR
Car and scooter rental places are only in Livadia. Expect high prices for scooters as it is poor competition. The gas station is between Livadia and Megalo Chorio.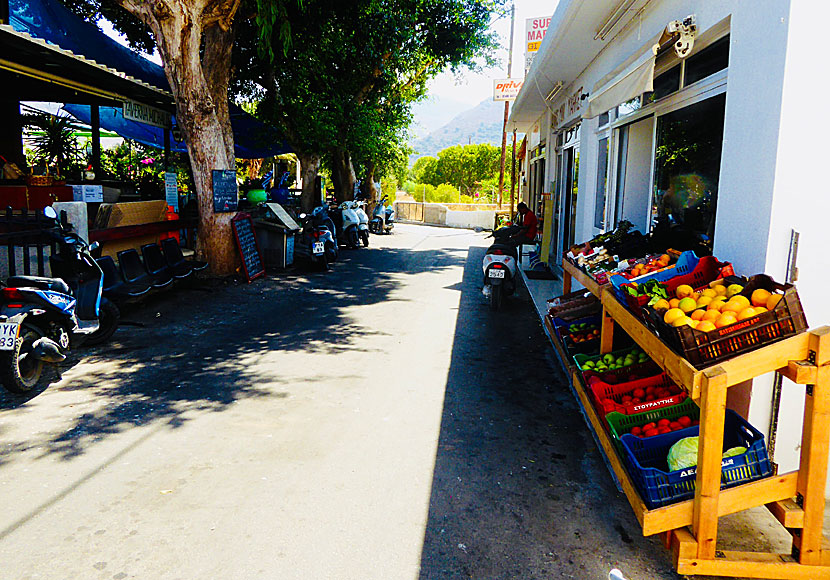 Michalis Taverna on the left, Jannis Supermarket and moped rental on the right.
BY BUS
The local bus start out from Livadia and runs to Megalo Chorio, Agios Antonis and Eristos. On Sundays, the bus runs to the monastery of Agios Panteleimon. The bus stops there for an hour, so there is time enough to see the monastery and some of the beautiful surroundings. The bus stop in Livadia lies at the square.