Lethra beach is my personal favourite beach when it comes to swimming. Not just for the beach and the water, the surroundings and the beautiful hike to get there also play a important role.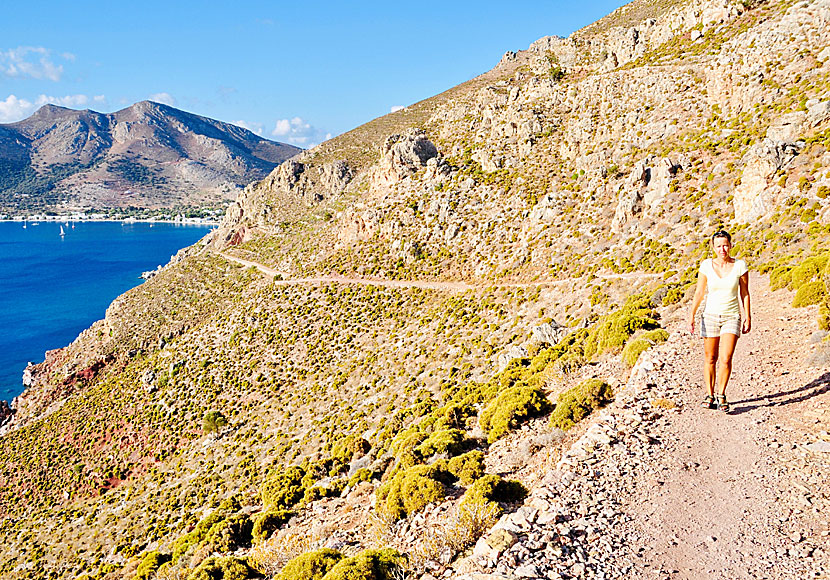 The path to Lethra beach begins at Ilidi Rock Studios in Livadia.
The hike to Lethra takes about 45 minutes and begins at Ilidi Rock Studios to the left of the port of Livadia (if you have the nose towards the sea). The path is easy to walk (it was partly razed in 2013, but works to walk on) and runs along a slope in a stunning scenic landscape. You will surely stop for many times to take photos and to enjoy the view of the bay of Livadia and out to sea.
About halfway you will pass "Ruth's Rock" where there is a stone with the inscription "She loved this place." Ruth died 50 years old in 1988, her husband placed the stone here in her memory. The stone are often surrounded by pebbles as passing tourists put there.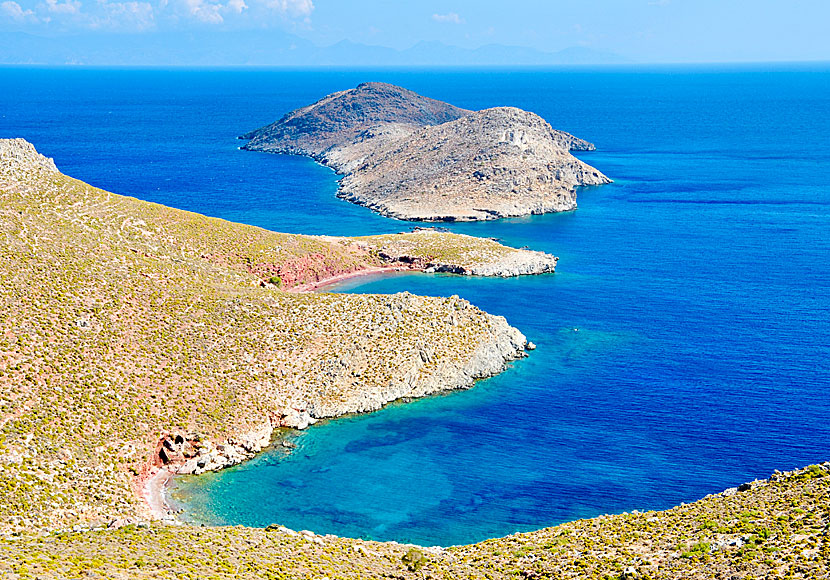 Red beach.
After Ruth's Rock you will soon see Red beach down to the right. As the name says, the sand is reddish. Off Red beach is the uninhabited island Gaidaros which means "donkey island". After Red beach, the path turns left towards Lethra. Continue until you see a built cairn where the path forks, turn right and follow the narrow goat track down to Lethra. The path down is marked out with numerous of stone cairns.