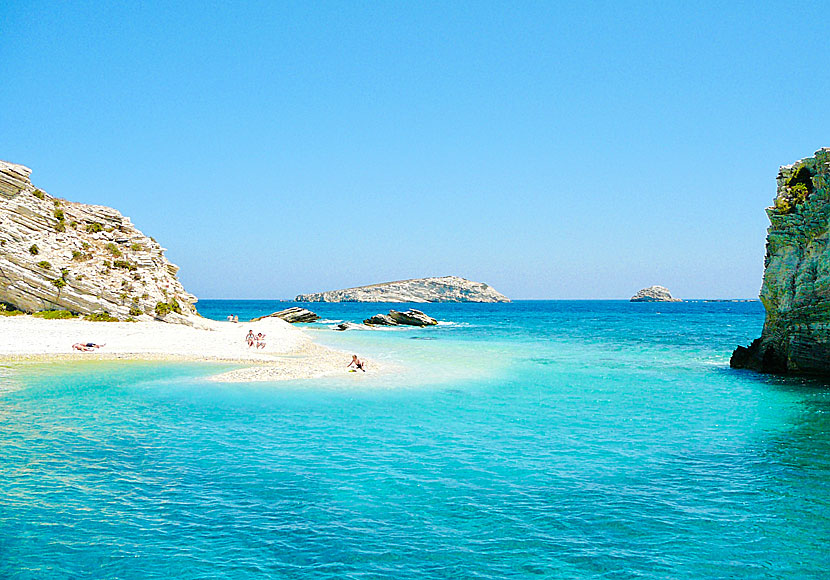 You can go by excursion boat to White Island.
BY EXCURSIONS BOAT
I have done many boat excursions during my countless trips in the Greek archipelago. The best boat excursion, In my opinion, goes around Milos in the Cyclades. You can go on a boat excursion from Lipsi that almost reach the same class as the one that goes around Milos.
Two, or possibly three, boats are available to choose from, all of them make the same tour to the islands of: Makronisi, Aspronisi (White Island), Marathi and Arki. The boats makes stops for swimming at Makronissi and Aspronissi (two small uninhabited islands), and at the lagoon-like bay of Tiganaki outside Arki. After that it is time for lunch and swimming on Marathi which is Greece's least inhabited island.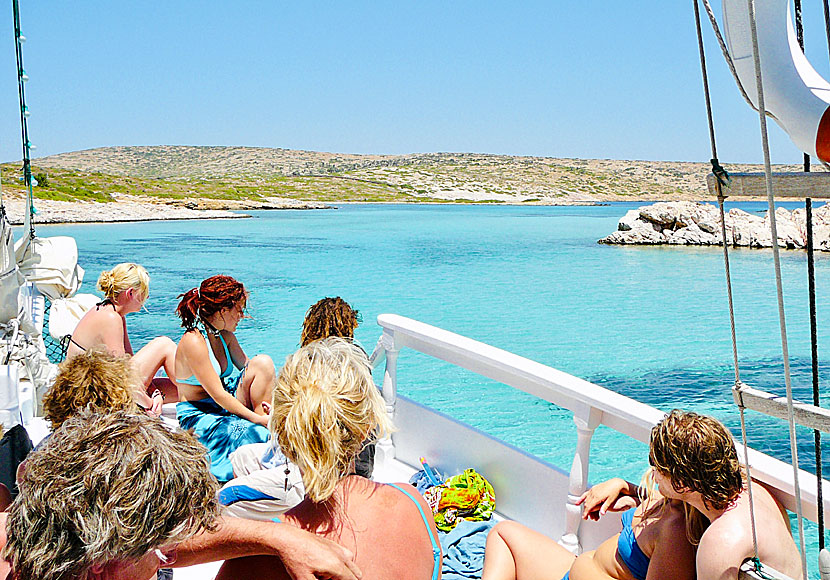 After a few hours on Marathi the boats continues to Arki where it is a short stop, one have time for a small stroll in the village, and to eat an ice cream or to have a beer or a coffee at one of the tavernas.
HIKING
Lipsi is an good hiking island. So if you like to hike you will like Lipsi.