Lipsi is not a typical hiking island, at least not for those who are looking for challenging hikes. The island is small, distances are short and there is no high mountains. However, it is a very nice walking island. (It should be impossible to get lost on Lipsi, but it is not, because I have done it and I still can not understand how it happened.)
We followed this map, and went astray!
The only hiking map of Lipsi is published by the Greek cartographic company Terrain maps. The scale is 1:20,000 and it might be possible to buy it on Lipsi. The map describes the best hiking routes on the island. The map also includes Arki and Agathonissi.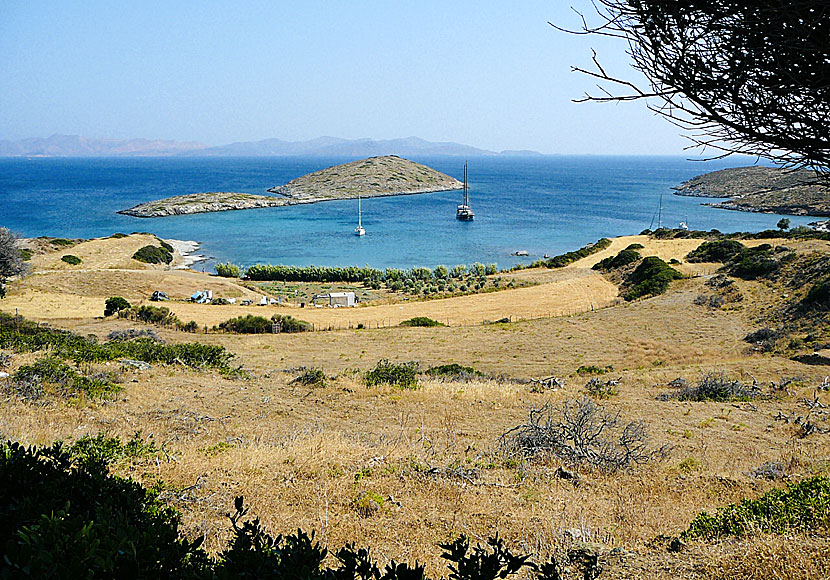 It is never far to a beach if you are out hiking.