There is only one village and it's also called Lipsi. Handy if you get lost and need to ask somebody the way home. :-) The village is small, when you put into the port by ferry you will see almost the entire village. In direct connection to the port lies a café and a few pensions. A long and stroll friendly seafront esplanade begins in the port and it ends at some steps that leads up to the centre of the village.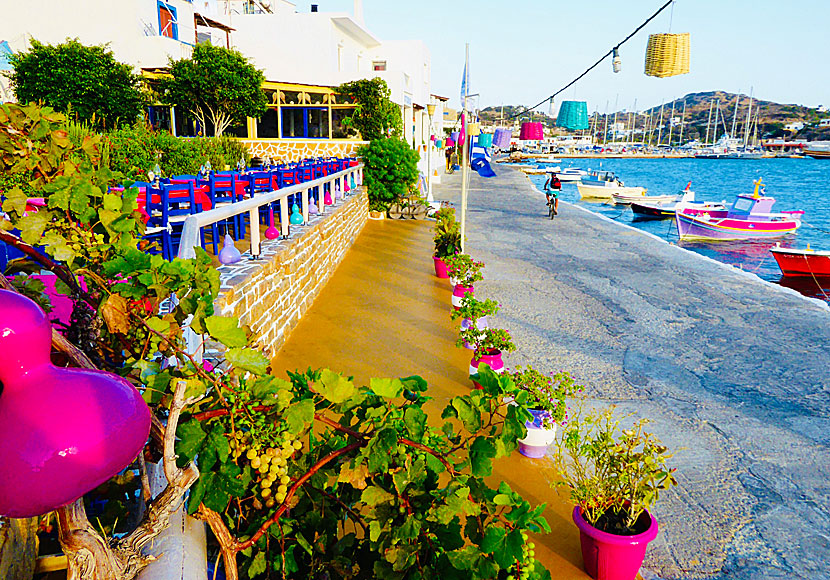 The seafront esplanade is lined by several tavernas. The one that stands out the most - and that is my favourite - is Taverna Pefkos. There are many culinary Greek dishes to choose from in the comprehensive menu. Dinner includes both beautiful views over the port basin, and the entertaining owner - who is also the waiter - Nikos, he is like taken from the TV serie Fawlty Towers.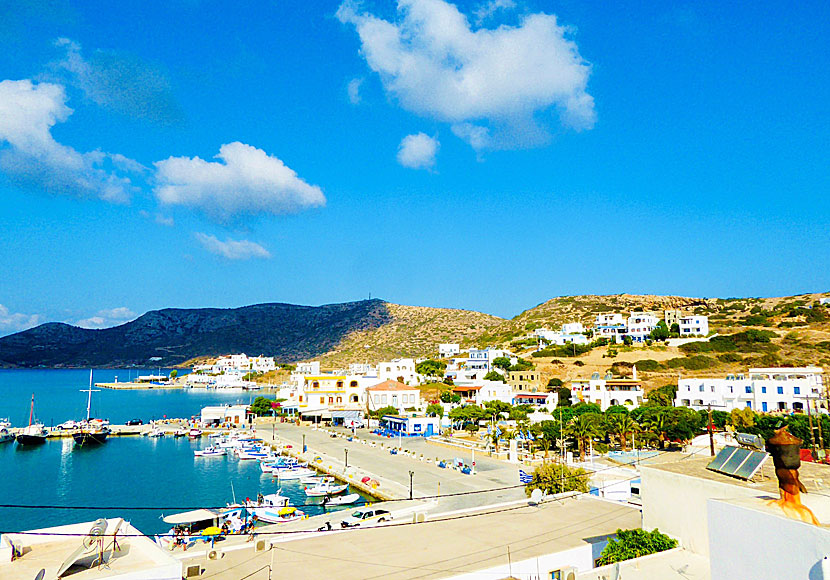 A bit further on, after Taverna Pefkos, the seafront esplanade turn left, and here lies a nice ouzeria and a marina. After the marina lies a kind of port square with a shop and the island's best ouzeria, where many people goes for an ouzo and meze (appetizers) before dinner. The ouzeria is also a popular place to round off the evening, almost everyone on the island pass by some time during the evening, so if you want to know what's going on you should be here. An extra plus for that good Greek music is heard from the speakers pretty often.