Like so many other countries, Greece suffered greatly during the Second World War. The Greek islands was no exception. Crete suffered the most in what later became known as the Battle of Crete. Also Leros suffered badly.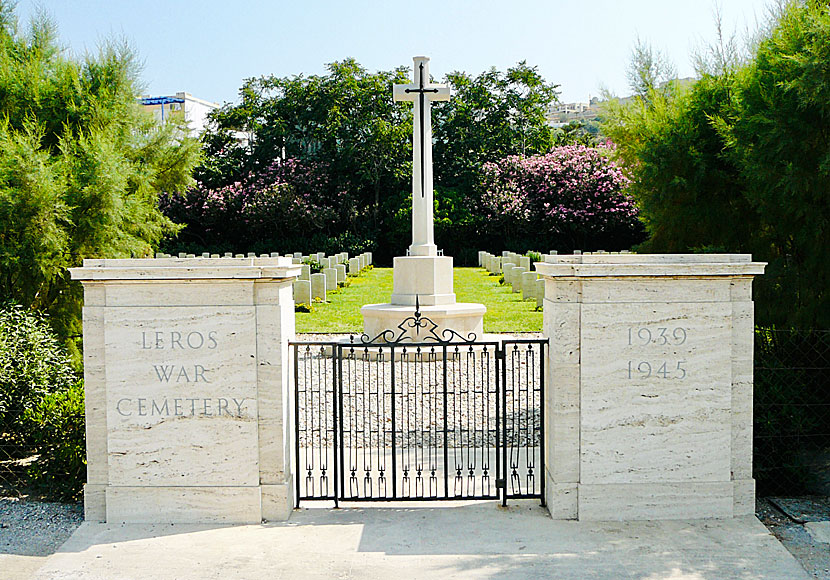 The entrance to Leros War Cemetery in Alinda.
The British bombed Leros because the island was occupied by Italy, who were allied with Germany. The British managed to capture Leros, which the Germans obviously did not like. In November 1943 the Germans attacked Leros with bombers, and at the same time they landed a large number of paratroopers.
The Germans won the Battle of Leros on November 18. They stayed on the island until May 8 when Germany surrendered. During what today is known as the Battle of Leros 939 soldiers died: 520 Germans, 187 Britons, 164 Italians and 68 Greeks and also 20 civilian Greeks.