Dio Liskaria lies just after Alinda beach on the eastern side of Leros. To get here, you just follow the beach of Alinda until it ends. Before you arrive at Dio Liskaria, you will pass some small pebbly beaches.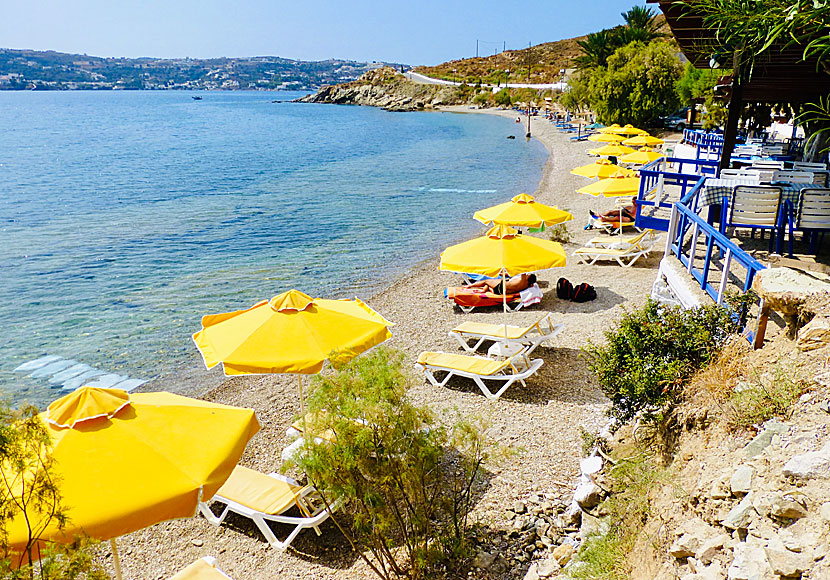 The beach in Dio Liskaria.
Dio Liskaria is a tiny tourist resort which I think is very nice. Tourist resort is perhaps an overstatement, but here are pensions if you want to stay overnight, and here are tavernas, restaurants and bars.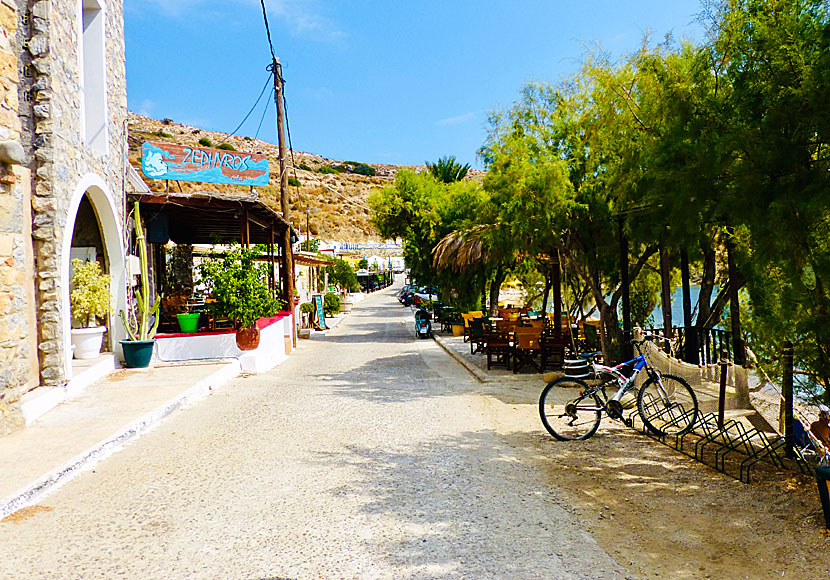 Main street in Dio Liskaria.