Platanos, the capital of Leros, lies between Agia Marina and Panteli. The villages are joined together, it is difficult to see where one begins and the other ends. Platanos is a living Greek village with brightly coloured neoclassical houses, fine churches and a nice square with tavernas. From Platanos you can hike or drive up to the Castle of Panteli.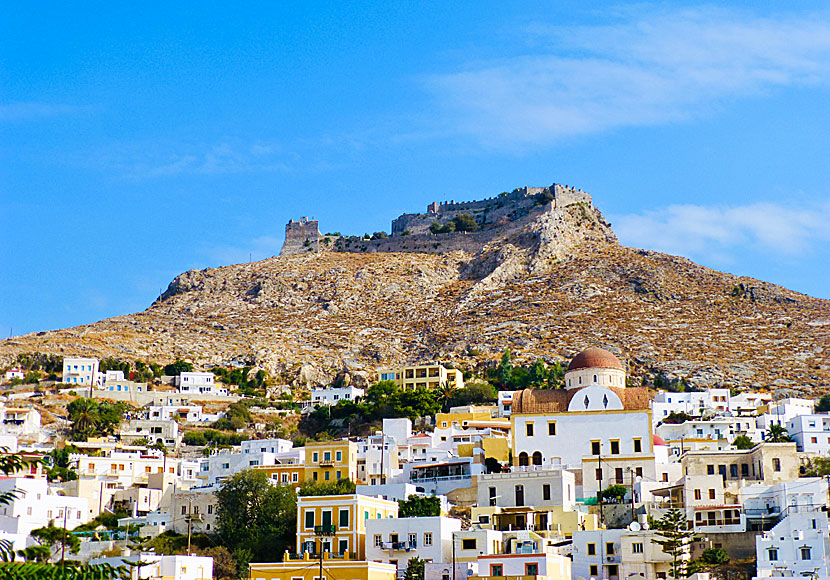 ACCOMMODATION IN PLATANOS
In Platanos you will find Hotel Elefteria, probably the island's most popular pension for Scandinavian tourists. Hotel Elefteria is run by Antonis from Greece, and his wife Lone from Denmark.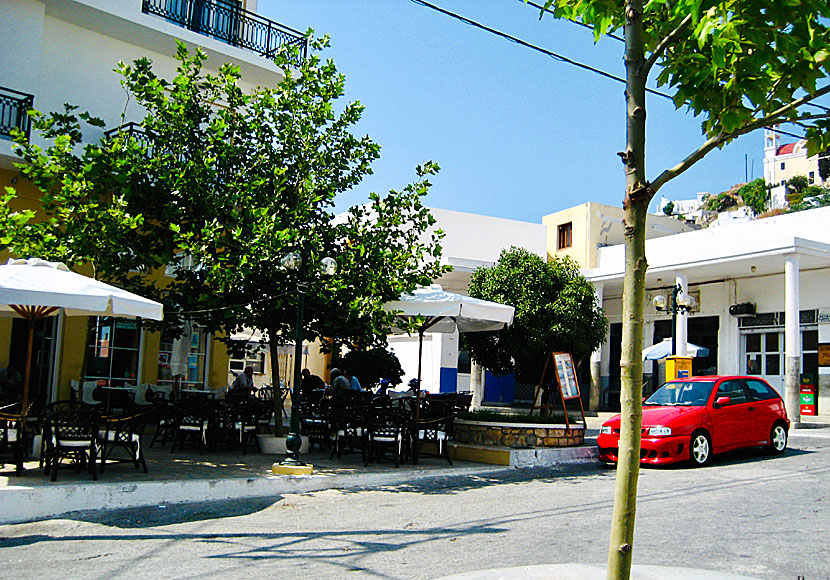 The square in Platanos.