From Othos, it is possible to do a detour to Stes. The village is so small that it barely appears on the map: a few houses scattered on a tree-covered plateau with vineyards, flowers, small patches and fruit trees. When we visit Karpathos, we usually goes to Stes. On a stone wall at the beginning of the village, we usually sit down and listen to the birds and the purling water from a nearby spring. It's amazingly soothing.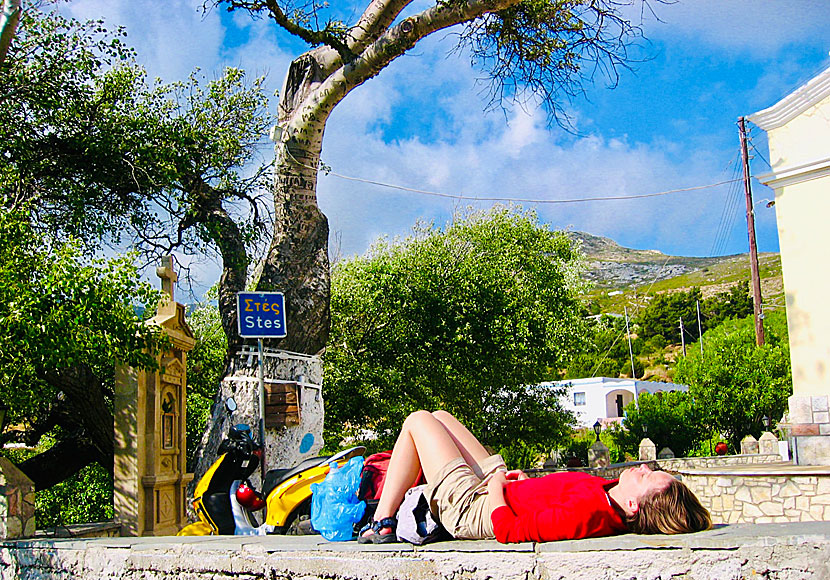 The peaceful village of Stes.
Pyles is perhaps the most Greek of the five mountain villages. The houses are worn, and the alleys are a little more unruly than in the other villages. As a tourist, it almost feels like you butt in. It is like you more or less step right into the villagers' everyday lives. The feeling does not last long, the villagers are namely as curious as in all other villages.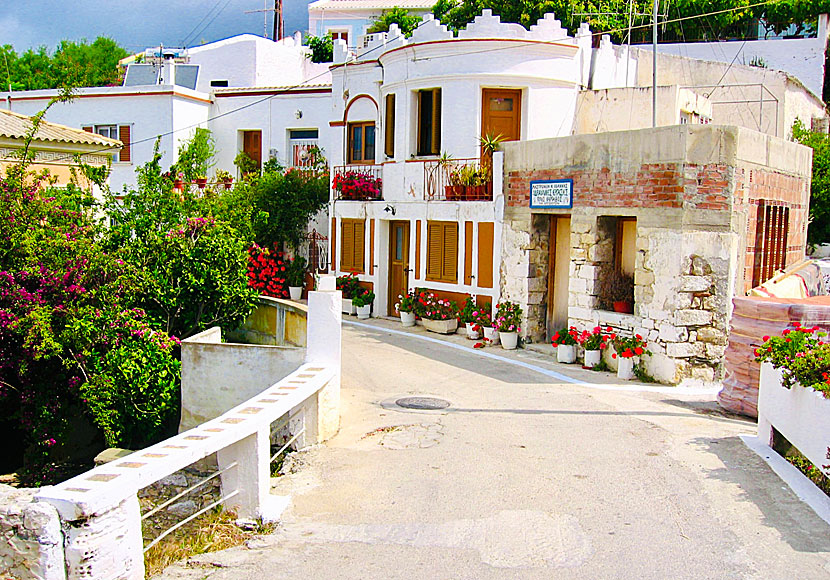 Do you like geraniums and other flowers, you must visit Pyles, I do not think I've seen so many geraniums on one and the same spot.