Aperi is located about 8 kilometres north of Pigadia and is the island's fourth largest village (353 inhabitants) after Pigadia, Arkasa and Menetes. Aperi was once the capital of Karpathos and has a long history, it is believed that the village is date back to the Middle Ages. When the pirates ravaged at its worst in Greek waters, Aperi stood well protected, the village is not visible from the sea. Later, when the pirates raids stopped, the villagers moved down to the coast where they built Pigadia.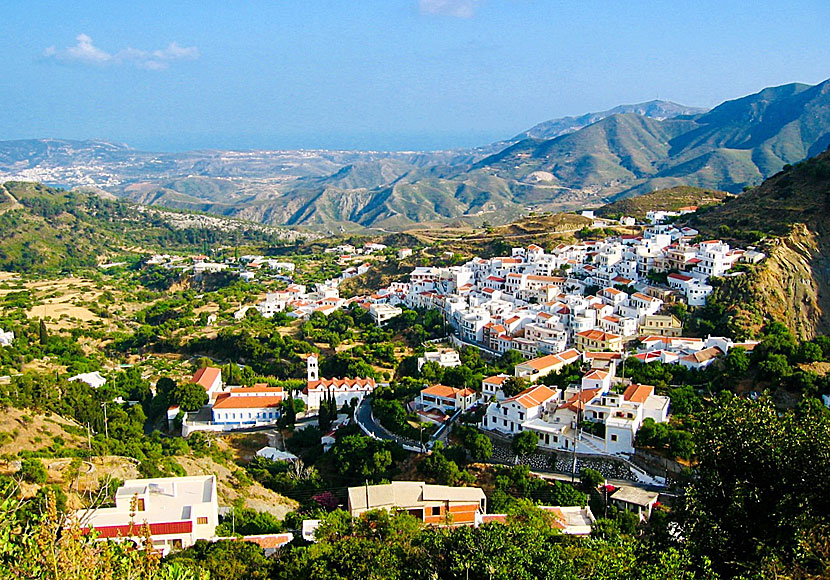 Aperi. Pigadia is visible at bottom left.
The houses winds along a verdant mountain ridge that ends at Volada, which is the next village. Feel free to stay for a while, there are many fine houses in the sloping alleys, a few tavernas and kafenións. Aperi is considered to be the island's most affluent village, one of the reasons is that many wealthy returning emigrants have settled down here.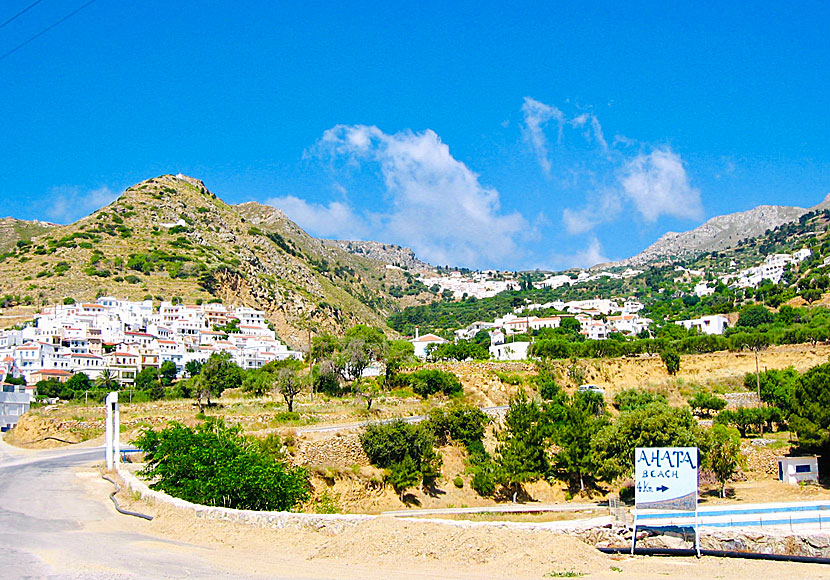 The road to Achata beach begins just before Aperi.