Othos is with its 510 meters above sea level the highest situated village on Karpathos. It is one of five lovely villages northwest of Pigadia. The other villages are Aperi, Volada, Pyle and Stes.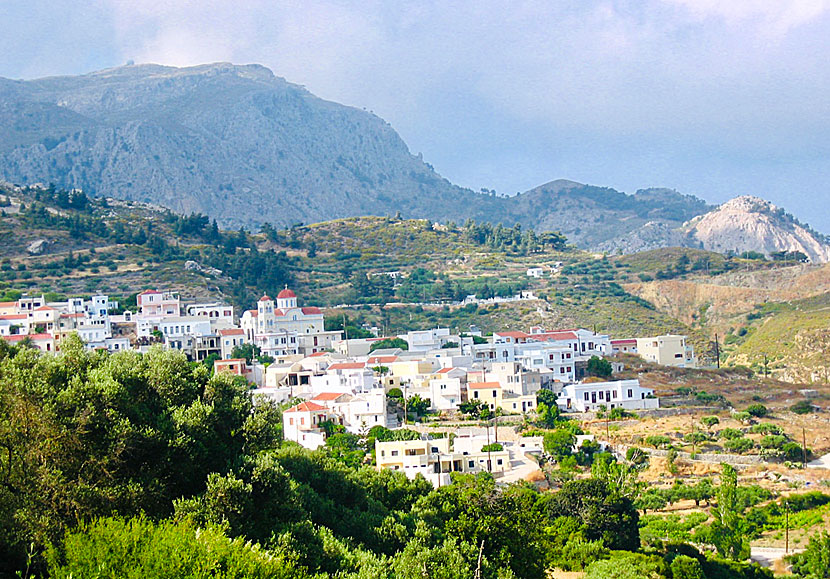 Karpathos' big personality Giannis Hapsis lived in Othos until December 2009 when he passed away. Mr. Hapsis had many strings to his bow, and he lived to a great age. If he had owned a business card, it would be written: musician, composer, artist, museum director and cheerful fellow.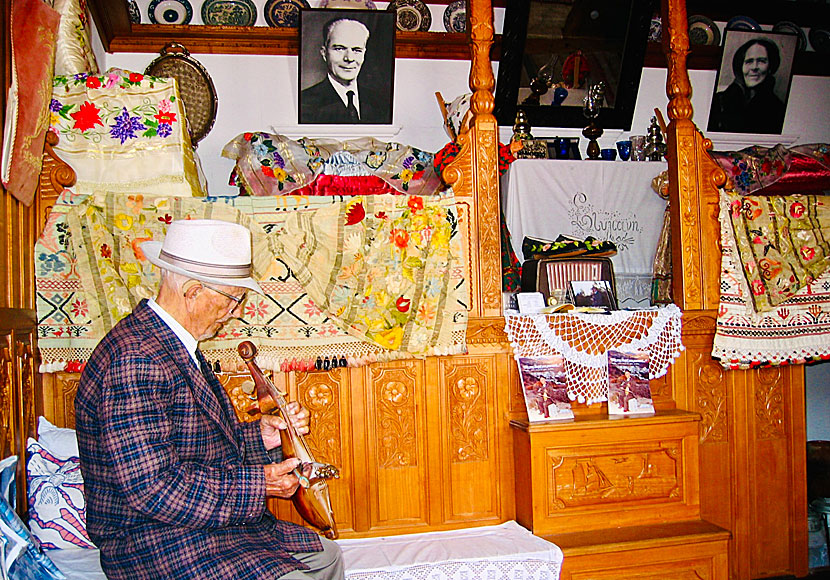 Giannis Hapsis in the Folk Museum in Othos.
In his small gallery at the main street, he exhibited naive art with subjects from Karpathos. The paintings are - depending on who you ask - either fantastic or terrible. Some say that his paintings will rise in value, so it might be worth making an investment.